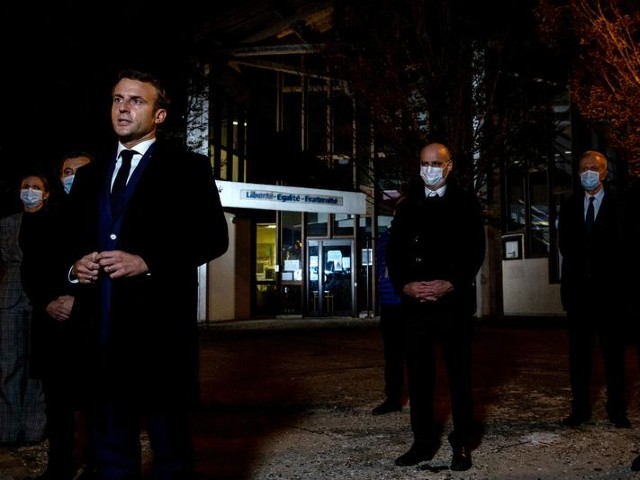 ---
PARIS:
France warned its citizens in several Muslim-majority countries to take extra security precautions on Tuesday as anger surged over sketches of the Prophet Mohammad (PBUH), and the head of Russia's Chechnya region said Paris was pushing people towards terrorism.
In Bangladesh, thousands of protesters marched through the capital, with some stamping on a poster of French President Emmanuel Macron, and Iran summoned the French charge d'affaires to register a protest over the cartoons.
But in a sign that some countries want to limit the fallout, Saudi Arabia - while condemning the cartoons - held back from echoing calls in other parts of the Muslim world for a boycott of French products.
The French government, backed by many citizens, saw the beheading as an attack on freedom of speech, and said they would defend the right to display the cartoons.
Macron called the teacher a hero, and he pledged to fight "Islamist separatism", saying it was threatening to take over some Muslim communities in France.
France's foreign ministry on Tuesday issued safety advice to French citizens in Indonesia, Turkey, Bangladesh, Iraq and Mauritania, advising them to exercise caution. They should stay away from any protests over the cartoons and avoid any public gatherings.
"It is recommended to exercise the greatest vigilance, especially while travelling, and in places that are frequented by tourists or expatriate communities," it said.
COMMENTS
Comments are moderated and generally will be posted if they are on-topic and not abusive.
For more information, please see our Comments FAQ