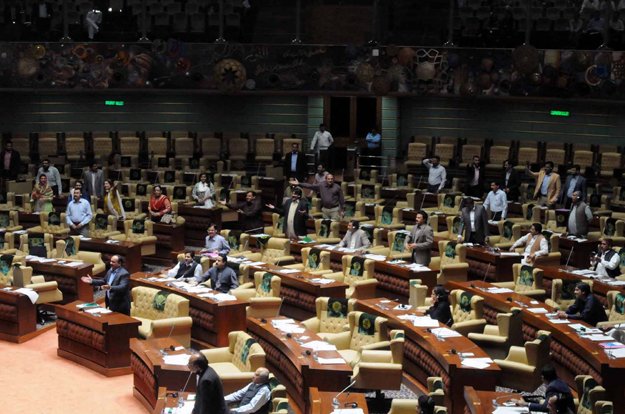 ---
MPA Abdul Rasheed of the Muttahida Majlis-e-Amal filed a resolution in Sindh Assembly condemning the blasphemous sketches of Prophet Muhammad (PBUH) made in France.
The Jamaat-e-Islami also called a protest today (Wednesday) against the sketches at Teen Talwar and for a 'day of protest' nationwide on Friday.
According to JI Karachi Chief Naeemur Rehman, protests will be held in mosques, at intersections and major public places on Friday and prayer leaders will discuss the honour of the Holy Prophet (PBUH) in the Friday sermon.
A procession will also be taken out from the Quaid's Mazar to MA Jinnah Road on Sunday in honour of the Holy Prophet (PBUH), he said.
Addressing a press conference at Noor-e-Haq Foundation premises, Rehman said that passing resolutions is not enough. Diplomatic relations with France should be severed till they render an apology, he said. Over 1.75 billions across the globe were offended by the republication of sketches of the Holy Prophet (PBUH), said Rehman.
Published in The Express Tribune, October 27th, 2020.
COMMENTS
Comments are moderated and generally will be posted if they are on-topic and not abusive.
For more information, please see our Comments FAQ