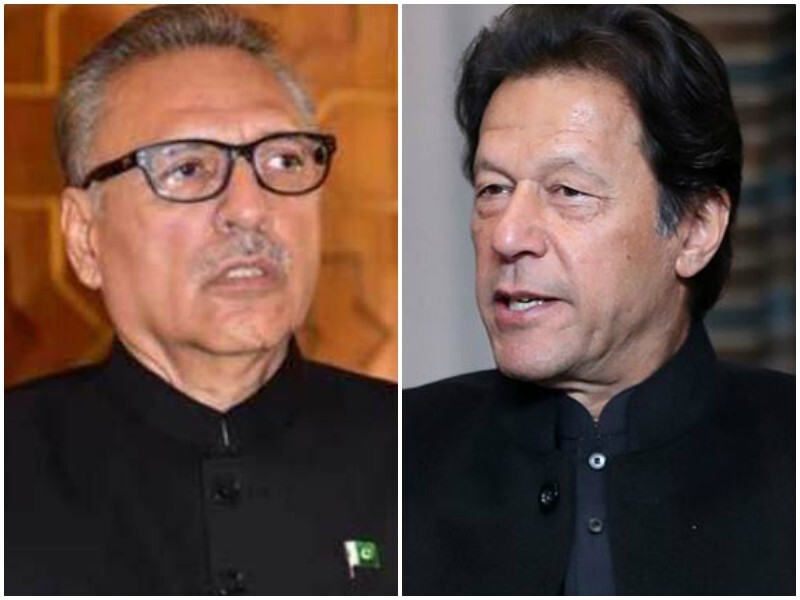 ---
ISLAMABAD:
On the occasion of the Kashmir Black Day, Prime Minister Imran Khan and President Dr Arif Alvi on Tuesday reiterated Pakistan's unwavering support to the people of Kashmir.
In a series of tweets, President Alvi said the people of Kashmir have been subject to 73 years of torture by the Indian armed forces, but their resistance continues.
He reaffirmed Pakistan's support with the Kashmiris until their right to self-determination is recognised and said the solution to the Kashmir dispute is possible only through the Security Council resolutions.
آج کشمیری جموں و کشمیر پر بھارت کے غیر قانونی قبضے کے خلاف یوم سیاہ منارہے ہیں۔ 73 سال سے ہندوستانی افواج نے کشمیر کو ایک کھلی جیل، کشمیریوں کو محکوم، قتل، زیادتی اور بہیمانہ تشدد کا نشانہ بنایا ہوا ہے لیکن ان کی مزاحمت جاری ہے۔ پاکستان ان کے ساتھ کھڑا ہے۔

— The President of Pakistan (@PresOfPakistan) October 27, 2020
In a video message, the premier condemned the gross human rights violation by the Indian armed forces in Indian Illegally Occupied Jammu and Kashmir (IIOJ&K).
"The Kashmir Black Day represents a dark chapter in the human history when, 73 years ago, Indian forces landed in Srinagar to forcibly occupy the territory and subjugate people of Jammu and Kashmir," read a statement shared on Twitter from the official account of the Prime Minister's Office.
Highlighting India's draconian rule in the region, including extra-judicial killings of innocent Kashmiris, unprecedented restrictions in freedom of speech, fake encounters, cordon-and-search operations, custodial torture and deaths, enforced disappearances, incarceration of Kashmiri leadership and youth, use of pellet guns, destruction and burning of houses to inflict 'collective punishment' on the Kashmiri communities, the premier reiterated that India has failed to break the will of the people.
He urged the international community to play its part to stop India from using state-terrorism as a tool to destabilise the region and to resolve the Kashmir dispute in accordance with the United Nations Security Council (UNSC) resolutions and the will of the Kashmiri people.
The prime minister restated that Pakistan will continue to stand shoulder-to-shoulder with the people of Kashmir and extend all possible support until they realise their right to self-determination.
Earlier this week, the prime minister said that the 75th anniversary of the United Nations was a stark reminder of unfulfilled promises to the people of Jammu and Kashmir, for the fulfilment of their right to self-determination.
He reminded the world body of the unresolved dispute of Jammu and Kashmir despite being on its agenda for over seven decades and called for the implementation of the UN resolutions on Kashmir.
"I urge the international community, especially the Security Council, to exercise its moral, legal, political and diplomatic authority to implement UN Security Council resolutions on Jammu and Kashmir," he stated.
COMMENTS
Comments are moderated and generally will be posted if they are on-topic and not abusive.
For more information, please see our Comments FAQ