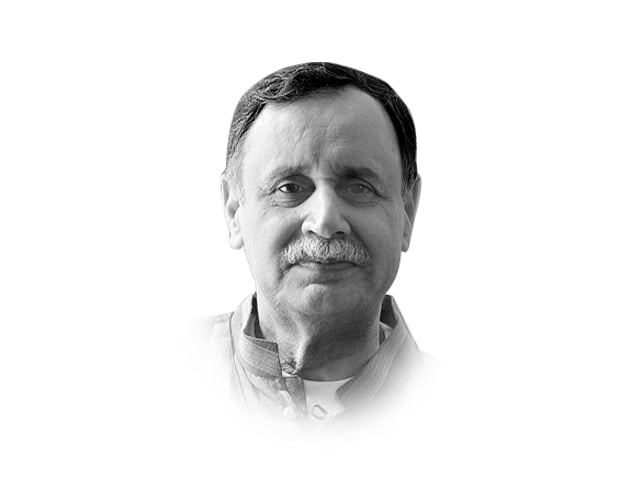 ---
Apps and helplines are the new 'short cut' to glory. From government organisations to individuals, there is a growing misperception that apps and helplines could change your lives, improve governance, find missing children and feed the poor. There is now an app for everything — from how to run a country to finding the nearest public toilet.
The race to appear progressive, efficient and tech-savvy under the garb of an app or a helpline is proving increasingly counter-productive. The 18 helplines in Sindh and 36 in Punjab could not come to the rescue of the lady in the Lahore motorway incident, nor prevent the rape and death of Zainab, Zohra or Marwah. On March 10, 2020, the IG Police Sindh and the Citizens-Police Liaison Committee (CPLC), amidst much fanfare and media coverage, announced a Zainab Alert App, where one could report a missing child. The app was backed neither by a documented plan nor by defined mechanisms for actions required to recover a missing child. As nothing was done to provide public awareness on the working of this app, it continues to remain hugely underutilised to this day. Ironically, none of the recent rape and murder cases were reported on this app. A citizen in an emergency is more likely to call a responsive helpline phone number rather than get into downloading apps.
Not to be left behind, the human rights ministry in yet another 'launch ceremony' this week announced its own version of the Zainab Alert App. In order to report a missing child on this app, one has to first download another app, namely the Pakistan Citizens Portal. Of the nine well-educated persons asked to make a test complaint on the new app, not one succeeded in doing so. Pakistan may have become the only country in the world to have two Zainab Alert Apps — both falling severely short in their capabilities, back-up supports, ability to collect nationwide data, accessibility by ordinary citizens, connectivity with police and the response and recovery mechanisms.
Compelled by the heat of the helpless helplines, exposed by the Lahore Motorway rape case, the PM tasked his Delivery Unit to fast-track a nationwide helpline on the pattern of 911. While this is a hugely welcome announcement, one wonders why the PM and the human rights ministry are dragging their feet and not establishing the ZARRA Authority, which is primarily responsible for creating a nationwide helpline and a nationwide Zainab Alert, Response and Recovery system. Our not utilising the designated institutions and instead seeking quick-fixes and 'by-pass' arrangements is beyond comprehension.
Why does no one in the government understand that most Pakistanis, especially in an emergency, will not and cannot first download an app, go through its complex registration process and then report a missing child? A helpline system must provide for an ordinary citizen with an ordinary cell phone to dial a single and a simple phone number to report any and all types of emergencies.
It may be best for the government to read and follow the Zainab Alert Act 2020 and to activate the institutional body ZARRA, as required by the same Act. The first mandated task for ZARRA is to establish a nationwide helpline for all emergency situations, create a nationwide database, institute mechanisms for raising alerts and develop response and recovery systems.
Apps and helplines are just the front-ends of interconnected databases and response mechanisms. The challenge lies not in building 'front-ends' but in establishing systems and processes that perform their back-end functions. Pakistan would do well to learn how a small country like Estonia created the world's finest digital governance system, how a single helpline — 911 — provides police, ambulance and fire brigade services on a single phone call and how a smart country like Kenya utilises just one app (M-Pesa) to provide complete money transfer services to all individuals, shops and organisations of the country.
Published in The Express Tribune, October 22nd, 2020.
Like Opinion & Editorial on Facebook, follow @ETOpEd on Twitter to receive all updates on all our daily pieces.