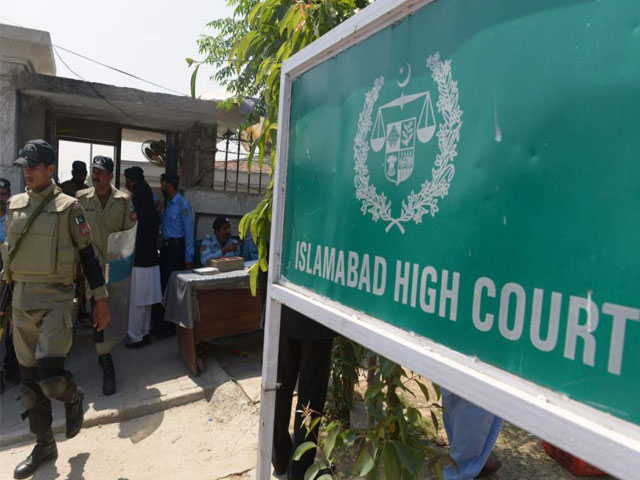 ---
ISLAMABAD:
The Islamabad High Court (IHC) on Saturday issued a three-page written order on an application seeking an immediate suspension of Pakistan Telecommunication Authority's (PTA) decision to ban TikTok – a highly popular video-sharing application – and served a notice to the regulator.
The notice was issued to the PTA on the main petition along with a plea seeking a stay on the regulator's decision to ban TikTok.
IHC Chief Justice Athar Minallah remarked that the regulator should explain why not its decision to ban TikTok be suspended until the final decision of the case is pronounced.
The court in its written order stated that the questions raised by the petitioner's counsel were worth calling attention.
The IHC appointed PFUJ president, former president Mazhar Abbas, PBC Vice Chairman and former information minister Javed Jabbar as amicus curiae and asked them to assist the court on the alleged misuse of authority by the PTA.
The judge noted that the amicus curiae should assist the court on the question of violation of basic constitutional rights.
The IHC summoned a senior officer of the PTA in personal capacity in the next hearing on October 23.
Earlier this month, the country's regulatory body had issued instructions to impose a ban on TikTok after receiving a "number of complaints from different segments of the society against immoral/indecent content" that was shared on the app.
PTA said it had earlier issued a "final notice" to TikTok and gave the application "considerable time to respond and comply with" instructions for development of an effective mechanism for proactive moderation of "unlawful online content".
However, the company "failed to fully comply" with PTA's instructions after which the authority decided to ban it in the country.
COMMENTS
Comments are moderated and generally will be posted if they are on-topic and not abusive.
For more information, please see our Comments FAQ