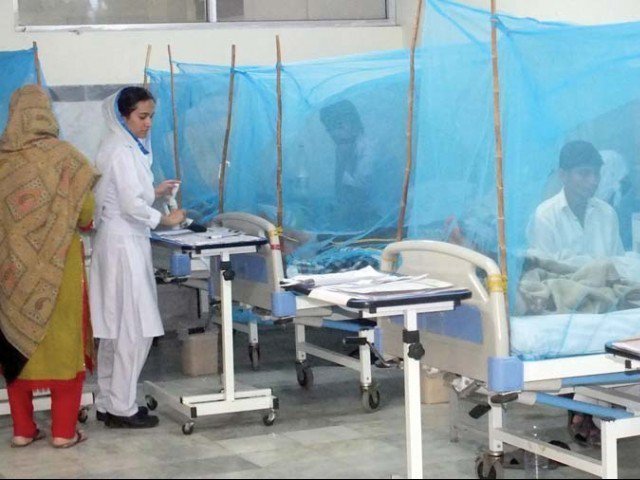 ---
RAWALPINDI:
With 32 viral dengue fever cases reported in the district so far, the Rawalpindi Commissioner Captain (retired) Muhammad Mehmood on Friday said that prevailing weather was suitable for the breeding of dengue larvae and thus emergency measures are needed to combat it. He said this while chairing a weekly meeting to review anti-dengue arrangements in the city.
Noting that dengue larvae are being found in large quantities during the indoor and outdoor surveys, he directed the relevant officials to make arrangements for treatment of dengue fever patients, apart from taking all possible preventive measures. Mehmood further directed to raise awareness amongst residents about the use of mosquito nets or mosquito repellents such as mats and coils. He also urged residents to keep an eye on junkyards, schools and under-construction buildings and other spaces where larvae could germinate in large numbers and spread the virus.
District Health Authority CEO Dr Sohail Chaudry said that so far, 32 dengue positive cases have been confirmed in the district of which 12 patients are currently admitted in the District Headquarters Hospital, 12 in Benazir Bhutto Hospital and eight in the Holy Family Hospital. During the indoor vector surveillance so far this year, Dr Chaudhry said they had checked 29,609 hotspots in Rawal Town.
COMMENTS
Comments are moderated and generally will be posted if they are on-topic and not abusive.
For more information, please see our Comments FAQ