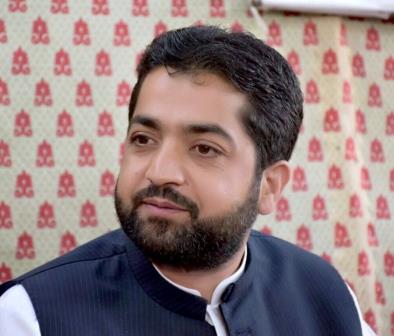 ---
QUETTA:
Balochistan Minister for Home and Tribal Affairs Mir Zia Langove has said that India is responsible for the "sad incident" that occurred on Makran Coastal Highway in which 14 security personnel were martyred, as the neighbouring country has been "disbursing $500 million annually to foment terrorism" in the province.
Addressing a news conference on Friday, the home minister said that the Baloch Raji Ajoi Sangar (Bras) – a banned militant organisation comprising BLA, BRA and BLF – has accepted responsibility for the "tragic incident" in the Bozi Top area.
"The security forces are working tirelessly to arrest the miscreants," the minister added. "Arch-rival India is directly involved in terrorism as it has been financially supporting militants in Balochistan to destabilise the peaceful environment in the province and spread anarchy in the country. India has been providing $500 million annually to militants due to which terrorism has reared its ugly head again. Terrorist activities in the province in the last two years had decreased considerably."
Langove said that India has been promoting terrorism in Pakistan and its basic purpose is to promote anti-state elements in Pakistan.
Condemning the incident, Langove confirmed that 14 security forces personnel embraced "Shahadat". "Seven personnel of Frontier Corps, Balochistan and as many of security forces were martyred in the ambush."
To a question, he said that the security forces are after the miscreants responsible for the martyrdom of the personnel.
He said that the incident will not dampen the spirit of security forces and they will continue maintaining peace and order in the province.
"We are proud of our brave security forces. They have been struggling hard to eradicate the root cause of terrorism."
To another question, Langove said that the goal of terrorists is to sabotage the China-Pakistan Economic Corridor project, vowing that they will not succeed in their nefarious designs.