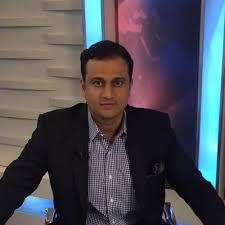 ---
Pakistan Tehreek-e-Insaf (PTI) members submitting a resolution against opposition parties makes it evident that the ruling party in Centre has been baffled, remarked Sindh government spokesperson Murtaza Wahab on Thursday.
Addressing a press conference, he also cried foul, accusing the Centre of putting up hurdles in the way of the opposition's rallies planned under the banner of Pakistan Democratic Movement.
"Every citizen is entitled to fight for his rights… [and] they [the federal government] are unhappy when opposition parties take to the streets for the rights of 220 million people," remarked Wahab. "The PTI is clearly baffled."
He said Prime Minister Imran Khan had earlier promised the provision of containers to the opposition for rallies. But now, he claimed, the ruling party is detaining the opposition's political workers.
Nevertheless, he said, "a historic rally will be carried out on October 18, where there will be a sea of people."
Wahab went on to say that the opposition was not afraid of fake cases being registered against them, and added that the federal government was no longer willing to talk about flour and sugar crises, as it only viewed the opposition's rallies as an issue now.
But the PTI fails to realise that "it has not been elected, but selected for the government," he commented, claiming that the public now wanted its ouster.
Also slamming the incumbent government over rising inflation, Wahab said, "So long as there will be the [PTI's] government, there will be inflation."
Published in The Express Tribune, October 16th, 2020.
COMMENTS
Comments are moderated and generally will be posted if they are on-topic and not abusive.
For more information, please see our Comments FAQ