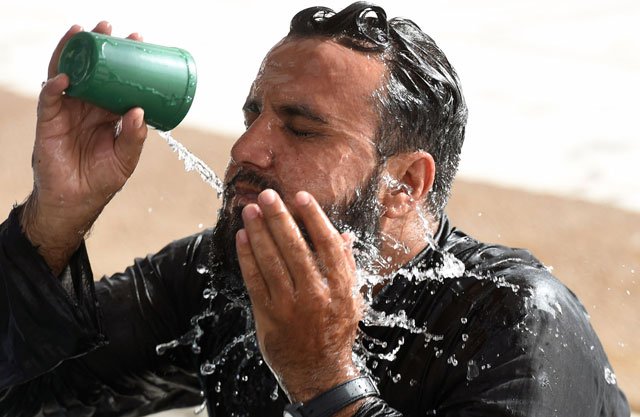 ---
The Pakistan Meteorological Department (PMD) on Sunday predicted heatwave in Karachi for the next six to eight days with day temperatures rising to 40-42ºC.
The Met Office forecast that high pressure area formed over central Asia inducing wind flow from North to Northwest over Sindh including Karachi.
"Under its influence, heatwave condition is likely to prevail over Karachi during next 6-8 days with day temperatures rising to 40-42ºC," a notification from the PMD said.
The PMD urged the authorities concerned to take necessary measures and advised people to take precautions and avoid to open sun exposure during peak heat hours – 11am to 4pm.
It further said that the wind would blow mainly from north to northwest during the aforementioned period.
The city also faced a heatwave spell in June during which the temperature had risen up to 40ºC.
In the summer of 2015, the city experienced a deadly heatwave which claimed the lives of over 1,300 people in a mere three days.
COMMENTS
Comments are moderated and generally will be posted if they are on-topic and not abusive.
For more information, please see our Comments FAQ