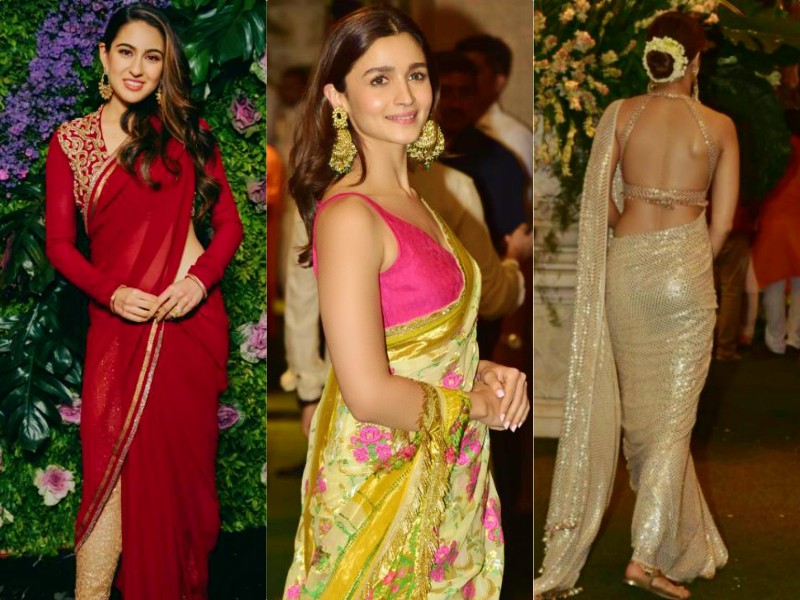 ---
If you're fond of the Indian culture, you should know how particular women are about their sarees. While trendy designs come and go, you know that the quintessential nine-yard literally never goes out of style.
Ranging from religious festivals to weddings and everything in between, as rigid as it looks, a saree is the most flexible piece of clothing you can don as you like and make a statement with.
But while every culture has its own drapes, leave it to Bollywood celebrities to bring something new to the fore every now and then. So, if you're looking for ways to make your old sarees look fabulous, here's all inspiration you need as compiled by Pinkvilla.
Blouse it like Deepika Padukone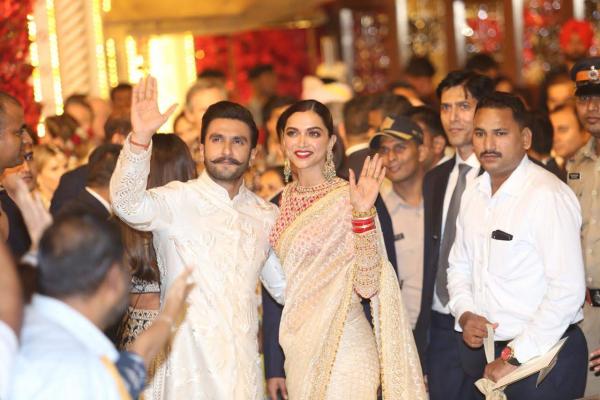 For the people in the back, let us tell you that a saree is nothing without a blouse. Take cues from the leading lady of Bollywood, Deepika Padukone, who knows how to rock even the simplest of drapes with a gorgeous blouse. So if you're not a collector of sarees, just invest in a show-stopping blouse and raid your mom's closet!
Spice things up like Kriti Sanon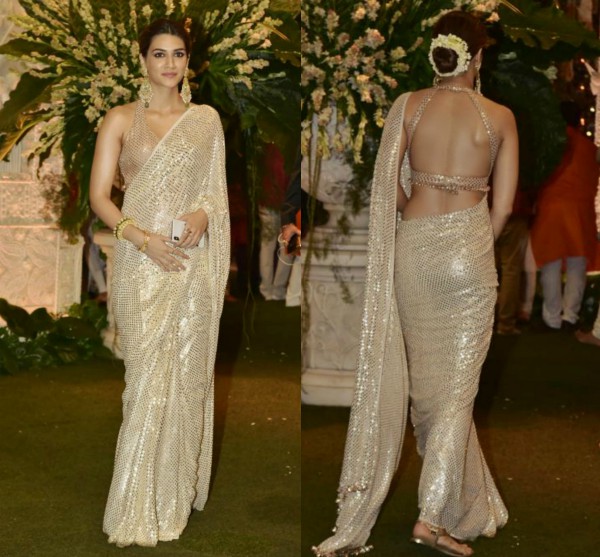 Who said sarees had to be worn traditionally? By all means, add that oomph with a skimpy blouse and strappy details at the back. The look is perfect for a fancy dinner party or an evening event if you want all the eyes on you!
Pants all the way, from Sara Ali Khan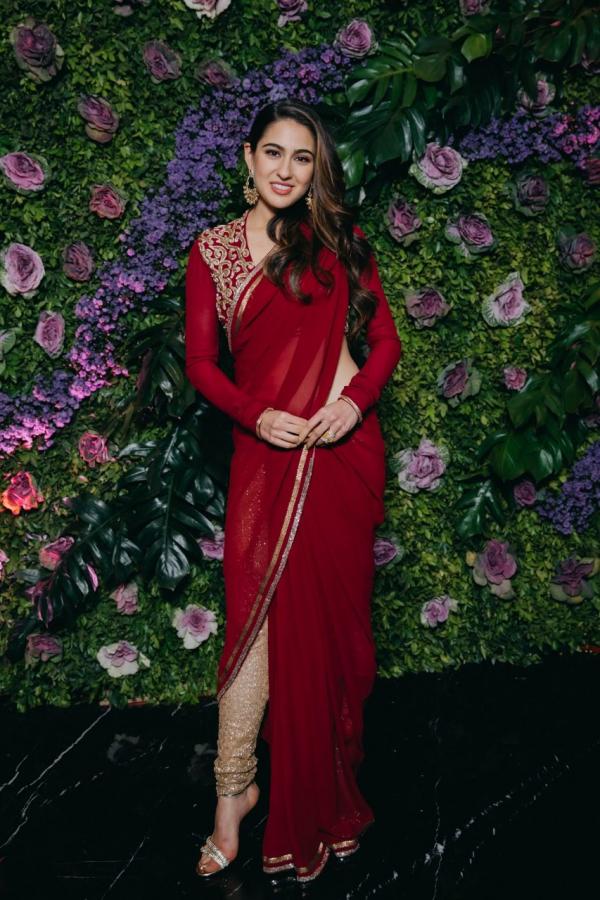 If you're like us and handling a saree is not your cup of tea, all you need to do is pick a comfortable pair of pants and drape that saree around it. Like a modern take on the classic, instead of going all out, you'll still manage to look glamorous.
Belt it up to look Deep again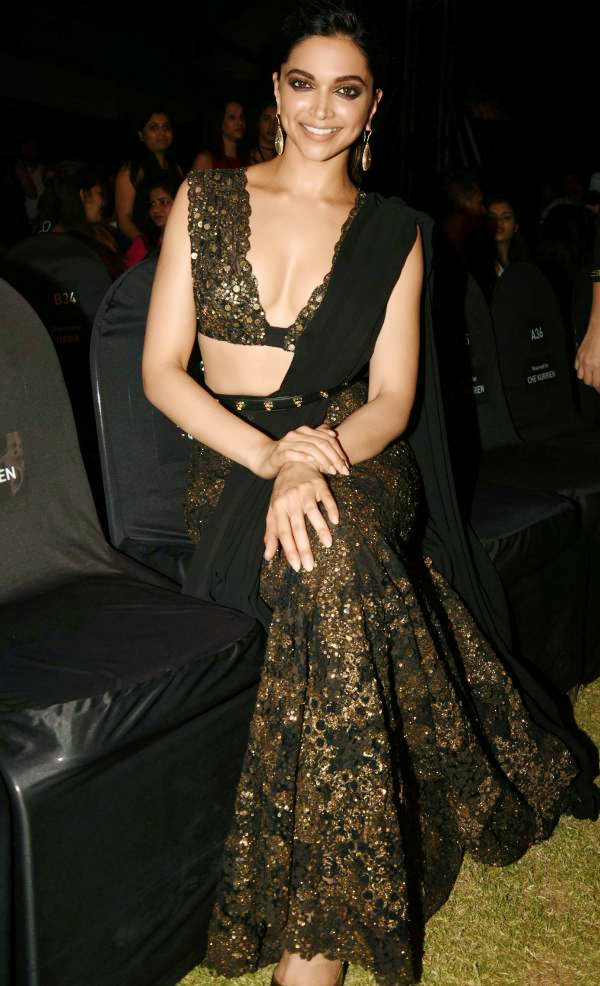 Not to forget, if you want to keep things in control and still look trendy, make the most of your belt along with the saree. It not only adds a modern touch, but also cinches the waist and avoids the bulkiness of the drape that would otherwise cover your curves.
Like Alia Bhatt, know balance is key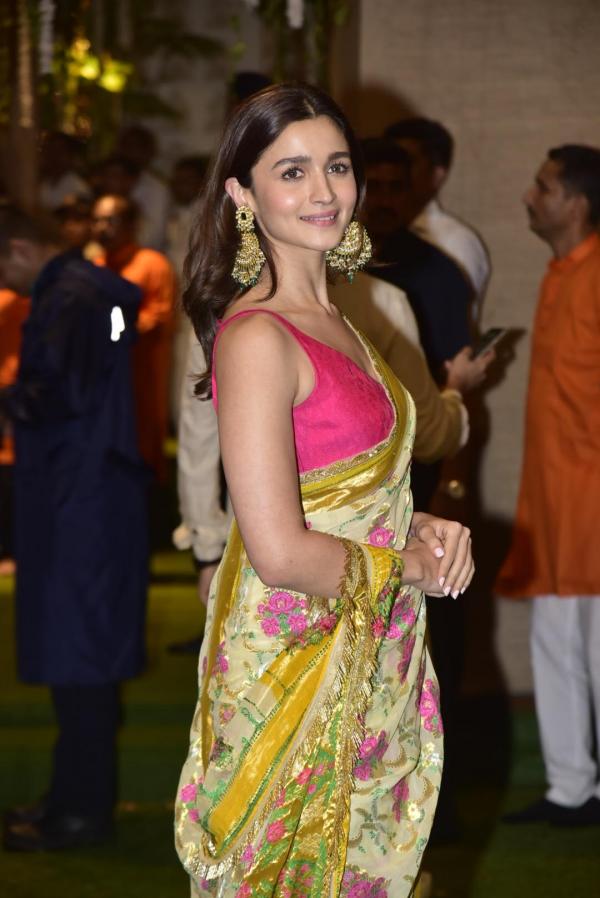 And as much as dressing up is fun, one should know where to stop. When you have a saree that is enough to steal the show, the right way to make a statement is to let it have its limelight. When so many colours, prints and embellishments come together on a saree, keep your hair, makeup and jewellery to a minimum.
Have something to add to the story? Share it in the comments below.
COMMENTS
Comments are moderated and generally will be posted if they are on-topic and not abusive.
For more information, please see our Comments FAQ