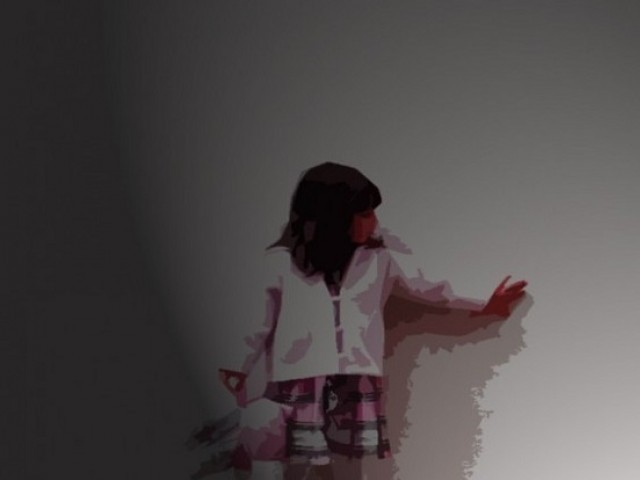 ---
CHARSADDA:
In a yet another horrific incident, which brought back the tragic memories of child rape victim Zainab from Kasur, another girl with the same name fell prey to sexual violence after her body was found in Peshawar on Thursday.
A two-and-a-half-year-old Zainab abducted from Charsadda a day ago, was raped and slain before her body was dumped in the Daudzai area of Peshawar, police said. Hospital sources said that medical exam revealed the minor was raped 18 hours ago, after which her body were slashed with a knife.
The girl's clothes were recovered from the spot where her body was found. Officials said DNA samples of the victim had been sent to the Khyber Medical College, Peshawar, while National Database and Registration Authority (NADRA) had sought help of other agencies in finding the culprits.
The girl's father registered a complaint with the local police station after Zainab went missing on October 6. He said in his police complaint that the girl went outside to play around 1pm and did not return home. He had added that the family looked at all possible places but could not find her.
Charsadda District Police Officer (DPO) Mohammad Shoaib Khan said that police had initially registered a first information report (FIR) in the Prang police station against unknown kidnappers. However, after the recovery of the body, it had been converted into a murder case.
According to the police, eight suspects had been arrested. Sanaullah Abbasi, the inspector general of the Khyber Pakhtunkhwa police, confirmed in a statement that suspects in the case had been arrested but gave no details, saying that it would "affect the investigation".
Zainab's father said that the family did not have enmity with anyone. He demanded that the government catch the culprit so he could ask him what his daughter had done to him that he committed such a crime. "Today it is my Zainab, tomorrow another Zainab could suffer this," he lamented.
Khyber Pakhtunkhwa Chief Minister Mehmood Khan ordered immediate arrest of those involved in the incident. He said that the incident was very heart-breaking and inhumane, and those involved in the heinous crime would be made an example.
Meanwhile, the hashtags #JusticeforZainab and #AnotherZainab were used on Twitter on Thursday by the netizens to express outrage over cases of abuse and murder of children. Photos of the two and-a-half-year-old's body were also circulated on social media with many users comparing the incident to the 2018 rape and murder of 8-year-old Zainab Amin in Kasur.
Zainab Amin, who had gone missing on January 4, was found dead five days later. Being the 12th such incident to occur within a 10-kilometre radius in Kasur in one year, Zainab's rape and murder had sparked outrage and protests across the country.
More than two years after the Zainab case, the National Assembly passed the Zainab Alert, Response and Recovery Bill, 2019 that seeks to expedite investigation and punishment for perpetrators of child abuse.
COMMENTS (1)
Comments are moderated and generally will be posted if they are on-topic and not abusive.
For more information, please see our Comments FAQ