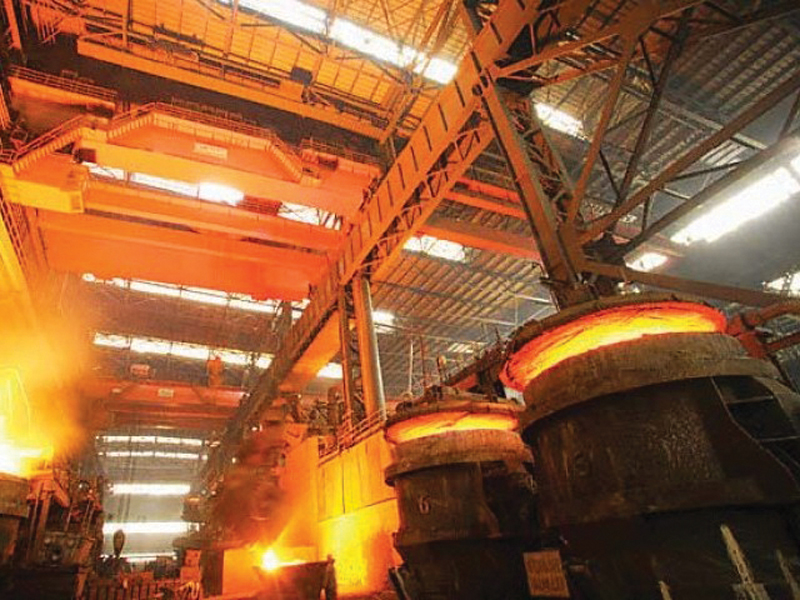 ---
Agha Steel Industries attracted investment of Rs3.84 billion through the offer of shares to institutional, rich individual and retail investors at the Pakistan Stock Exchange (PSX) on Wednesday with the prime objective of increasing its production capacity significantly.
The company determined a share price of Rs32 through the auction of 90 million shares, or 75% of the total issue size of 120 million shares, to institutional and high net-worth individuals through the book-building process of the initial public offering (IPO).
The company had set the floor (minimum) price for the share offer at Rs30 per share. It would offer another 30 million shares, or 25% of the total of 120 million shares, to retail investors at the strike price of Rs32 per share on October 14-15.
In case, retail investors do not buy all the 30 million shares, then the firm will sell the remaining shares to successful institutional and high net-worth individual bidders as it has received bids for 135.97 million shares against the offer of 90 million shares during the October 6-7 book-building process. The offer of shares has been oversubscribed by 1.5 times under the book-building process.
"In value terms, it got oversubscribed by 1.6 times as the company received bids worth Rs4.35 billion at a strike price of Rs32 per share compared to Rs2.7 billion at the floor price of Rs30 per share," IPO book-runner Arif Habib Limited CEO Shahid Ali Habib said.
"The principal purpose of the issue (of 120 million shares) is to finance phase-II of its expansion project ... (which) includes the setting up of Mi.Da (Micro Mill Danieli) Rolling Mill and an in-house air separation unit," said the company's pre-IPO prospectus. Mi.Da reduces the duration of steel-making significantly, resulting in cost savings, increased turnover and lower energy consumption, it has been learnt.
The IPO would help the company increase the output of rebars - grey steel bars used in the construction of homes, roads and mega structures - to 650,000 tons, up by 160% from the pre-IPO levels, Agha Steel CEO Hussain Iqbal Agha told The Express Tribune the other day.
Published in The Express Tribune, October 8th, 2020.
Like Business on Facebook, follow @TribuneBiz on Twitter to stay informed and join in the conversation.
COMMENTS
Comments are moderated and generally will be posted if they are on-topic and not abusive.
For more information, please see our Comments FAQ