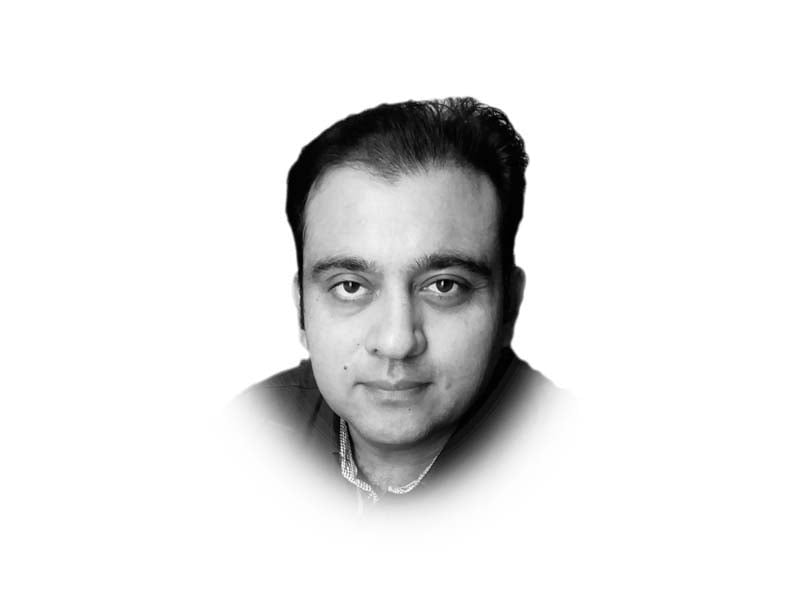 ---
Dr Abdullah Abdullah, the head of Afghan High Peace Council for National Reconciliation, was in Pakistan recently. This was his first visit to Pakistan in 12 years. During his three-day stay in Islamabad, he held wide-ranging talks with Prime Minister Imran Khan and Army Chief General Qamar Javed Bajwa and delivered a talk at the Islamabad Institute of Strategic Studies. In his own words, Abdullah described his visit as successful, hoping to open a new era of cooperation in bilateral ties between the two estranged neighbours.
The visit was important because it was taking place against the backdrop of the ongoing talks between the representatives of Afghan government and Taliban in Doha. The negotiating teams are currently trying to agree on the agenda and rules of engagement. What they have already agreed on was that irrespective of whatever happens in the battlefield, the intra-Afghan dialogue would continue. This means talks and violence can go hand in hand. The Afghan government and other stakeholders agreed to it as this is considered a historic opportunity for evolving a consensus on the future of Afghanistan. No one wants to squander this opportunity. The process remains intact despite many delays and hiccups mainly because President Donald Trump wants to show some success in Afghanistan before his re-election bid. The US presidential election is only a month away and it remains to be seen if both the parties are able to come up with some kind of agreement before that.
In this context, Abdullah's visit was significant. He had two clear objectives: (a) to seek Pakistan's support for convincing the Taliban to agree to a ceasefire or at least reduce the current level of violence (b) to remove mistrust between Pakistan and Afghanistan and discuss possibilities of cooperation in the post-conflict Afghanistan.
Abdullah said Pakistani leadership assured him that they would make all-out efforts to convince the Taliban for truce — something that the insurgents have so far refused to accept. The Afghan high peace council chief said Pakistan and Afghanistan "are on the same page" on the issue of ceasefire. Now the question is: does Pakistan exercise enough leverage over the Taliban to convince them for a ceasefire? It is evident that Pakistan does have a sway over the insurgents. The February 29 deal between the US and the Taliban would not have been possible without Pakistan's active support. Pakistan was also instrumental in sorting out issues that were hindering the start of intra-Afghan talks. It was due to this reason that Abdullah sought Pakistan's help in convincing the Taliban for a ceasefire. But observers believe the Taliban may not agree to this condition at this stage since they consider violence as a major tool in their armory to push the other side for accepting their demands.
Pakistan's role in facilitating the peace process has been acknowledged by the US, Afghanistan and other stakeholders. Unlike the past, there have been no public accusations of Pakistan playing a 'double game'. The change in approach is largely attributed to President Trump's policies. When he decided to withdraw troops from Afghanistan with or without a deal, the US establishment was worried that any exit without putting together some kind of arrangement with the Taliban would reverse the gains of the past 19 years. That was the actual reason behind the progress so far achieved in the peace efforts. But if there is no deal or political settlement among all the Afghan groups, there is a fear that Pakistan may yet again be in the crosshairs. So far Pakistan has played its cards well but it certainly needs a contingency plan in order to ensure that it is not made a scapegoat if the current efforts for peace do not succeed.
Published in The Express Tribune, October 5th, 2020.
Like Opinion & Editorial on Facebook, follow @ETOpEd on Twitter to receive all updates on all our daily pieces.