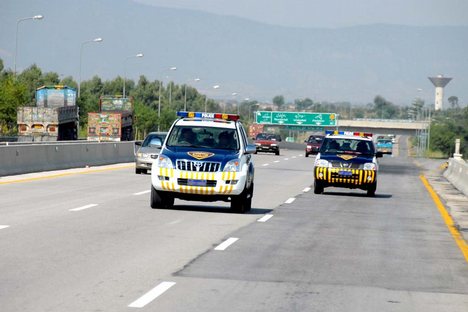 ---
LAHORE:
The provincial government project for collection of property tax from commercial buildings on highways and motorways, appears to have landed in cold storage.
Acting on directives of Prime Minister Imran Khan, Punjab Chief Minister Usman Buzdar has been deliberating upon the project's postponement, citing people's compromised economic potential amid Covid-19.
Furthermore, the Punjab Finance Department and the Planning and Development (P&D) Board have also objected to the requisition summary for provision of specialised equipment, in their survey.
Following the unprecedented delay in formulation of collection rules for highway taxes, the matter now appears to have been complicated further by another delay in verification, which is attributed to the law department and the cabinet's approval.
Per details, the excise department had proposed a new legislation from the provincial cabinet to increase revenue. The law was eventually passed by the assembly, which denoted collection of property tax from buildings constructed on the course of Punjab's 7,600 Kilometre long highways and motorways. This collection was initially estimated to be around Rs2 billion per annum.
After approval of the law, the formulation of tax collection rules took several months, which set the project back by a year. However, once formulated and forwarded to the law department for review and verification, the rules were sent back flagged with several objections.
According to the schedule, the buildings were to be surveyed for inclusion in the tax net, this year. But the implementation of the coronavirus-induced lockdown in March delayed the survey by several months. According to an excise department source, the excise secretary had asked for the approval of the summary in a meeting. "In response, a provincial minister remarked that everyone has a smartphone in this era, and excise officials can use their personal devices to do the needful.
To this, the secretary excise maintained that every secretary or DG also has his or her own smartphone, but the government still provides them with an official device to be used for official purposes. A preliminary estimate by excise officials suggests that as of now, there are about 750,000 commercial buildings erected across Punjab's highways and motorways. "However, the tax schedule can be only be prepared upon completion of the requisite survey," the excise official interjected.
The Express Tribune upon contacting Punjab Minister for Excise and Taxation Hafiz Mumtaz Ahmed for his comments on the matter, learned that the government is mulling over postponing property tax for highway businesses, in view of the current economic crisis. "The proposed tax collection is not possible in the current financial year but the requisite survey will be held in 2021-22 even if the provincial government rules in favor of the proposed tax."
Published in The Express Tribune, October 3rd, 2020.
COMMENTS
Comments are moderated and generally will be posted if they are on-topic and not abusive.
For more information, please see our Comments FAQ