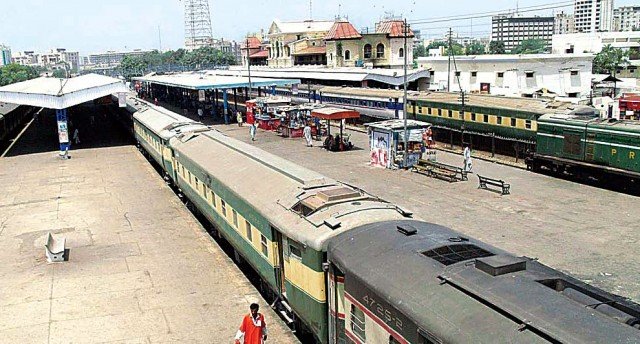 ---
Citizens displaced by the restoration of the Karachi Circular Railway (KCR) will be provided alternative accommodation, said Federal Information Technology (IT) and Telecommunication Minister Syed Aminul Haque on Monday.
Addressing the inauguration of Daraz's new office, he added that the federal government's promises pertaining to the Karachi Transformation Plan would be fulfilled without delay.
Furthermore, he said that though obstacles had been placed in the way of the Green Line project's completion, no more hindrances to any schemes, including the K-IV bulk water project would be tolerated.
"The government is striving to realise Prime Minister Imran Khan's vision of a digital Pakistan and making broadband services accessible in remote and rural areas of the country," insisted Haque, adding that new network towers had been installed to provide 3G and 4G services to 1.4 million people in Sanghar and Tharparkar.
Turning to the elections in Gilgit Baltistan, the minister, who belongs to Muttahida Qaumi Movement-Pakistan, said his party would contest these and the process for nominating the candidate had already started.
The IT minister also stated that the Centre had approved a budget for the plan to manufacture smartphones, adding that Daraz would soon be manufacturing and assembling smartphones in Pakistan. He assured that his ministry would provide the company support for its training programme and digitisation.
Meanwhile, Daraz managing director Ehsan Saya claimed e-commerce was rapidly growing in the country, creating more job opportunities. According to him, their website traffic had increased by 35 per cent during the Covid-19 pandemic.
Published in The Express Tribune, September 29th, 2020.
COMMENTS
Comments are moderated and generally will be posted if they are on-topic and not abusive.
For more information, please see our Comments FAQ