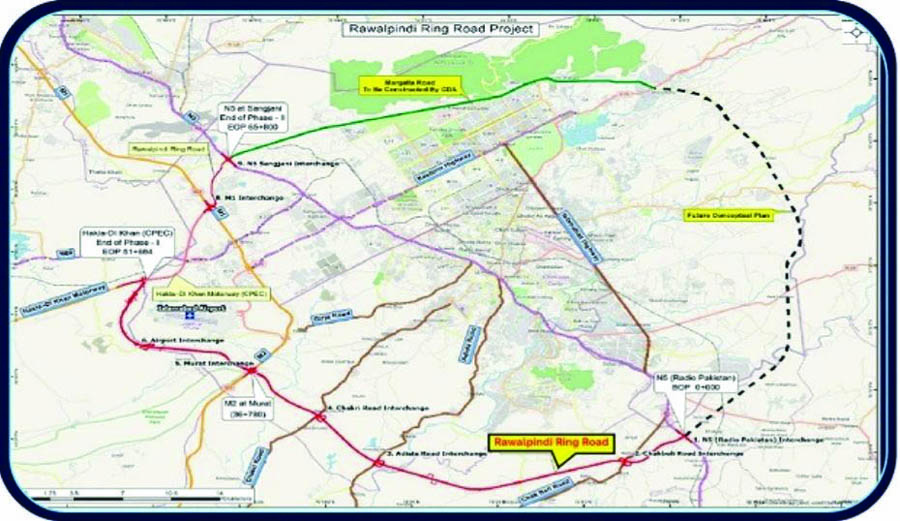 ---
RAWALPINDI:
The alignment for the long-awaited Rawalpindi Ring Road project has been finalised, officials said on Wednesday.
The route of the project has been changed a number of times though it remains on papers only since it was conceived in 1991.
Consecutive governments have played politics on the project however there has been no headway on the ground.
Officials sharing the map of project said the 65.5 kilometre (km) long road would start from Radio Pakistan on National Highway N-5, pass through Motorway M-2 and merge with the Margalla Road in Islamabad near Sangjani.
The signal-free corridor will collectively have eight interchanges while the cost of the project to be built under public-private partnership (PPP) mode has been estimated to be around Rs50 billion.
The Punjab government has also earmarked Rs6.2 billion for purchasing land for the mega project.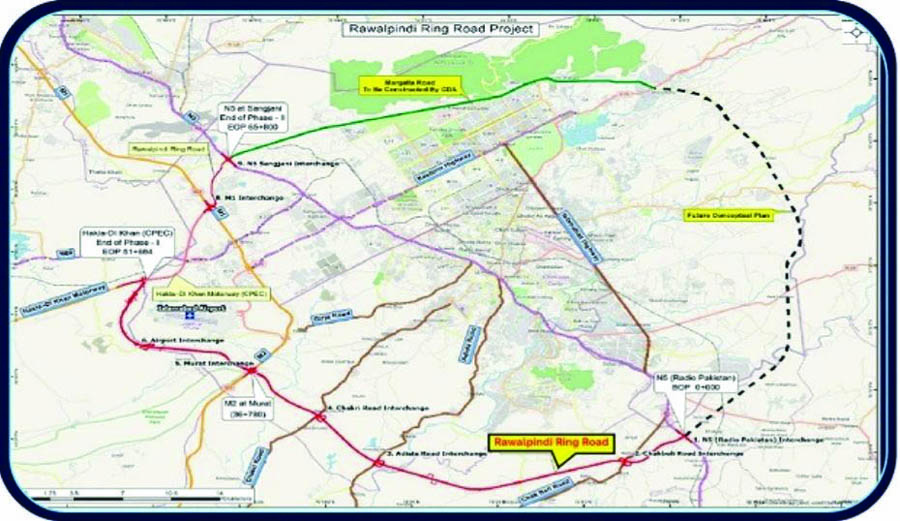 Map shows the new alignment of the proposed Rawalpindi Ring Road Project. PHOTO: EXPRESS
Sources told The Express Tribune that the Ring Road would be completed in three phases. In the first phase, a 51.7 km road, starting from Radio Pakistan and culminating at Haklala which is included in China Pakistan Economic Corridor (CPEC), would be constructed.
The second phase will include the construction of a 9.3 km road from its culmination point to Motorway M-1 while it would be linked with Margalla Road with a 4.5 km long road starting from M-2 and culminating at Sangjani in the third phase.
Sources added that the Environmental Protection Agency (EPA) has sent its report to the Punjab government highlighting the impacts caused to the environment by the entire development activity.
The Rawalpindi Development Authority (RDA) would be responsible for land acquisition, availability of funds, and assistance in legal frameworks while the private partners would be responsible for road designing and construction.
Published in The Express Tribune, September 25th, 2020.
COMMENTS
Comments are moderated and generally will be posted if they are on-topic and not abusive.
For more information, please see our Comments FAQ