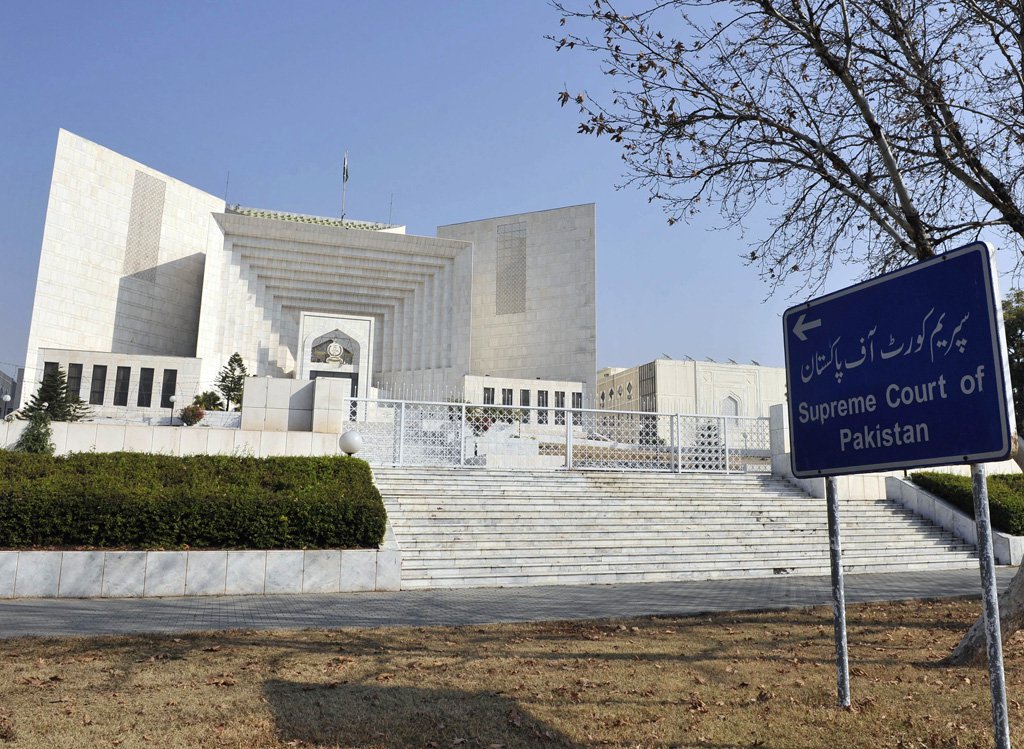 ---
ISLAMABAD:
The Supreme Court (SC) asked on Thursday the counsel for former Islamabad High Court (IHC) judge Shaukat Aziz Siddiqui to address Article-211 of the constitution, that does not permit challenging the Supreme Judicial Council's (SJC) report in any court of law.
"You have to cross the hurdle of Article-211 of the constitution," said Justice Umar Ata Bandial while presiding over a five-member large bench hearing the constitutional petition against removal of former IHC judge by the SJC, two years ago.
Justice Bandial said that in view of the SC's judgment in the Iftikhar Muhammad Chaudhry case, the SJC proceedings can only be challenged on the ground of malafide intentions, or coram non judice [not before a judge] and without jurisdiction.
He also noted that in this case, the SJC haD already sent a report to the president seeking the removal of a judge, that cannot be challenged under Article-211 of the constitution.
"Perhaps it will be the first case wherein the SJC report is being challenged," the judge said. "Why does the constitution not provide a remedy to the sacked judge?" the justice asked.
The apex bench asked the counsel to go through other countries' jurisprudence on this issue.
Siddiqui's counsel, Hamid Khan, requested the bench to ask the respondents to save the time as two years had already passed.
However, the bench asked the counsel to satisfy it regarding the maintainability of the petition first before a notice is issued.
The court, referring to the last date of hearing, noted that the detailed judgment in Justice Qazi Faez Isa's case is yet to be issued.
"It will be appropriate to wait for the issuance of reasoning in Justice Isa's case, to go through more material on the same subject," the court remarked.
The apex court adjourned the hearing for a month.
Last year in October, President Arif Alvi removed Justice Shaukat Aziz Siddiqui as judge of the IHC on the recommendation of the Supreme Judicial Council (SCJ).
The council unanimously stated that while delivering a speech before the District Bar Association in Rawalpindi on July 21, 2019, Justice Siddiqui, displayed conduct unbecoming of a high court judge.
Terming Siddiqui guilty of misconduct, it stated that he was therefore, liable to be removed from his office under Article 209 (6) of the constitution.
COMMENTS
Comments are moderated and generally will be posted if they are on-topic and not abusive.
For more information, please see our Comments FAQ