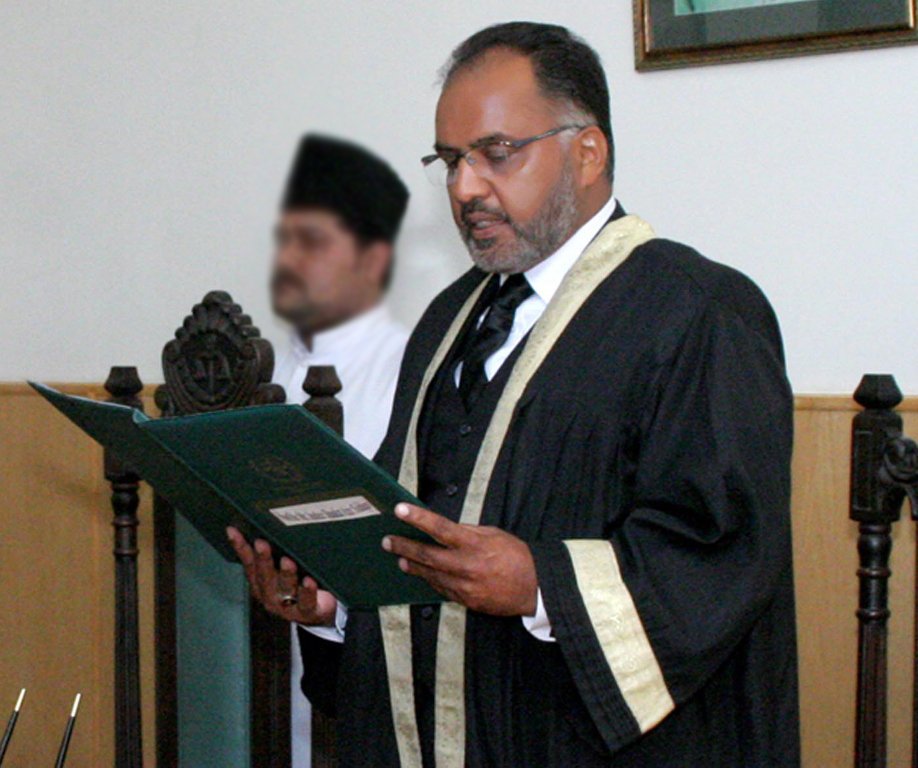 ---
ISLAMABAD: Supreme Court larger bench, while setting aside registrar office objections, has admitted former Islamabad High Court Justice (retd) Shaukat Aziz's petition regarding his removal by Supreme Judicial Council.

Justice Masheer Alam along with a five-member bench heard the case and dismissed the registrar office's objections.

President Arif Alvi removed Justice Shaukat Aziz Siddiqui as judge of the IHC on the recommendation of the Supreme Judicial Council (SCJ) in October.

The council unanimously stated that while delivering the speech before the District Bar Association in Rawalpindi on July 21, Justice Shaukat Aziz Siddiqui, an IHC judge, displayed conduct unbecoming of a high court judge.

IHC judge Shaukat Aziz Siddiqui sacked

Terming Siddiqui of guilty of misconduct, it stated that therefore, he was liable to be removed from his office under Article 209 (6) of the Constitution.

Justice Asif Saeed Khosa, who is senior most among SC judges, wrote in the 39-page report that Justice Siddiqui did not even spare the Supreme Court when he remarked that he knew who sent messages to the apex court and who delivered them.

Such reckless and irresponsible conduct of a high court judge was "not countenanced by any standard of judicial propriety and the Code of Conduct in this country is no exception in that regard", the report stated.

The council also questioned the justice's motive for meeting with army officials.