 ---
Rici Mellion woman is born for plenitude and inner fulfilment. With the spread of conformity and image driven superficiality, the allure of an individuated woman in full possession of herself and her power is irresistible. Rici Melion advocates just that with their Bespoke Western Women's Wear collection including utterly chic two piece suits and hand worked monogram blazers.
The Sacramento green two piece suit showcases powerfulness and impact with its refined construct in a soft structured blend of tropical fabric and appeals to a soft yet resilient temperament fit for trail blazers of the fashion industry.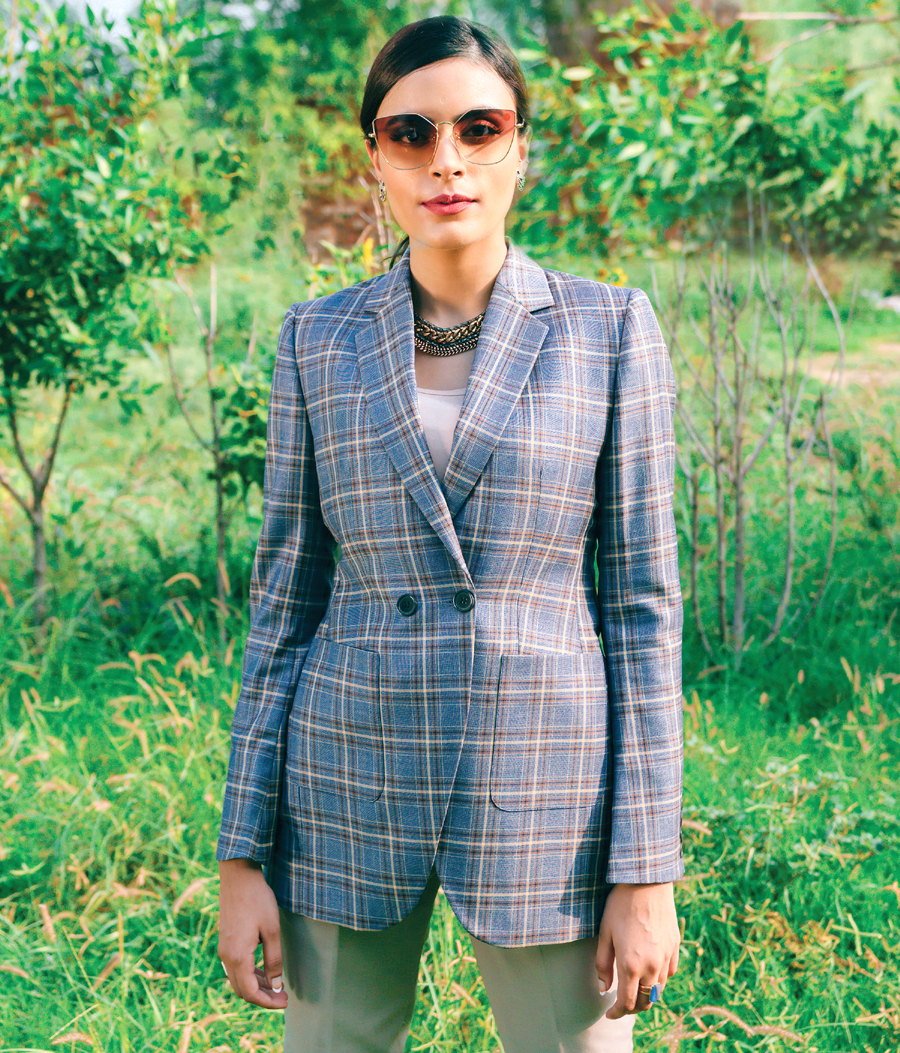 The stone blue windowpane blazer crafted in a double breasted construct that can be paired with refined beige cigarette pants adds to the entire look with its slim tailoring, lightly padded shoulder and notched that make it a standard of clean and updated style.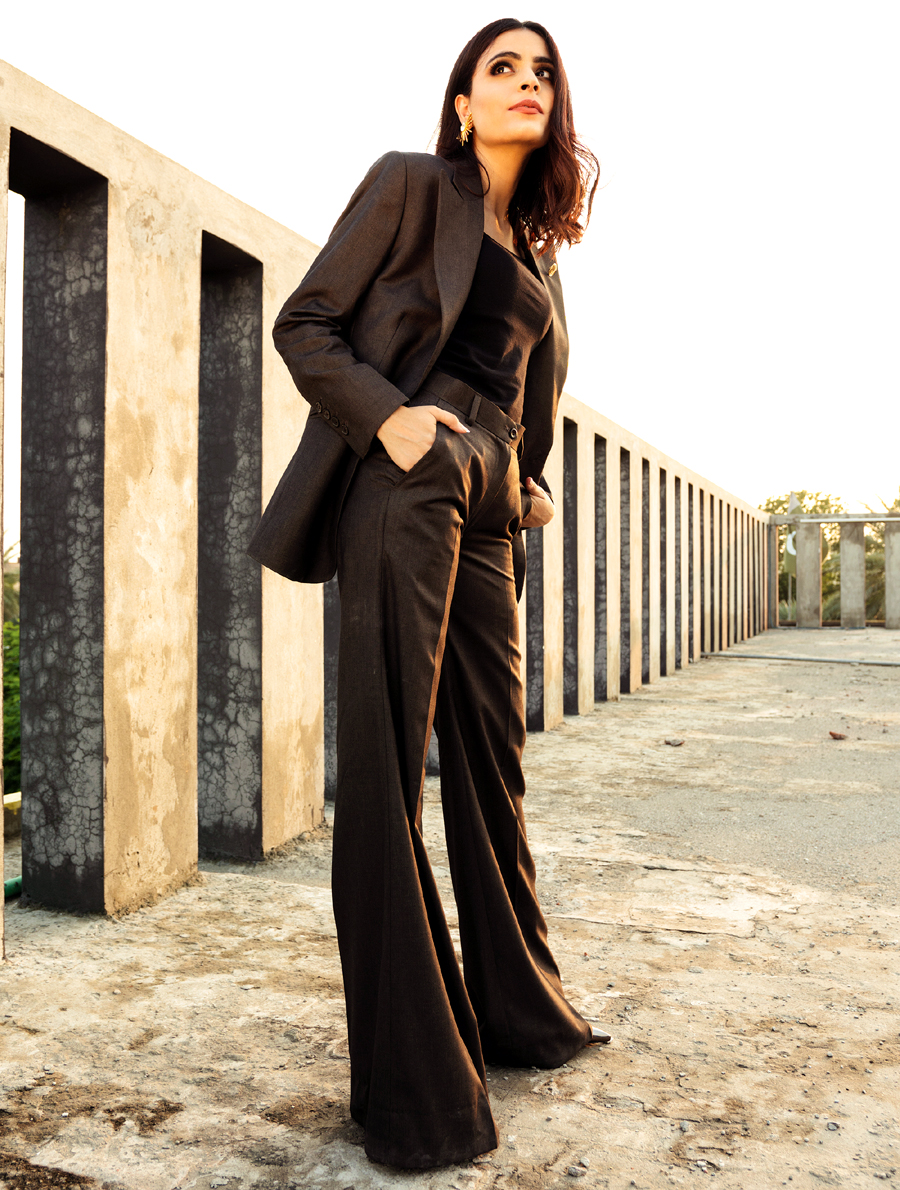 Focusing on constructive and affirmative truths about herself, she is a positive and high-stepping woman who clearly sees the potential that lies within her. The luxurious and polished seaweed two piece suit completely endorses this trait and is a definite power suit that elongates and emphasises the silhouette, making an effortless statement.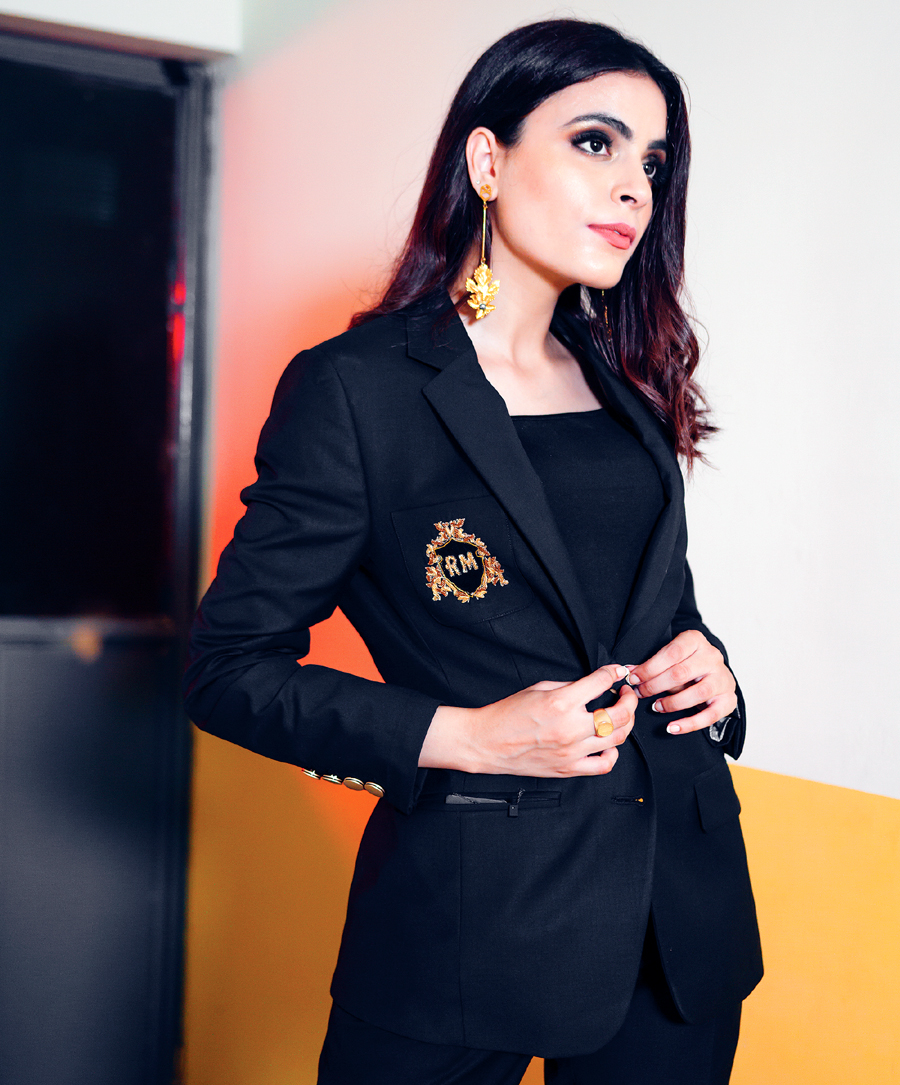 Displaying endless perseverance, she keeps going on even after getting knocked down. The expertly tailored midnight black power blazer deeply resonates with this and the exquisitely crafted Rici Melion monogram showcases undying charm to make a noticeable impact for all the right reasons.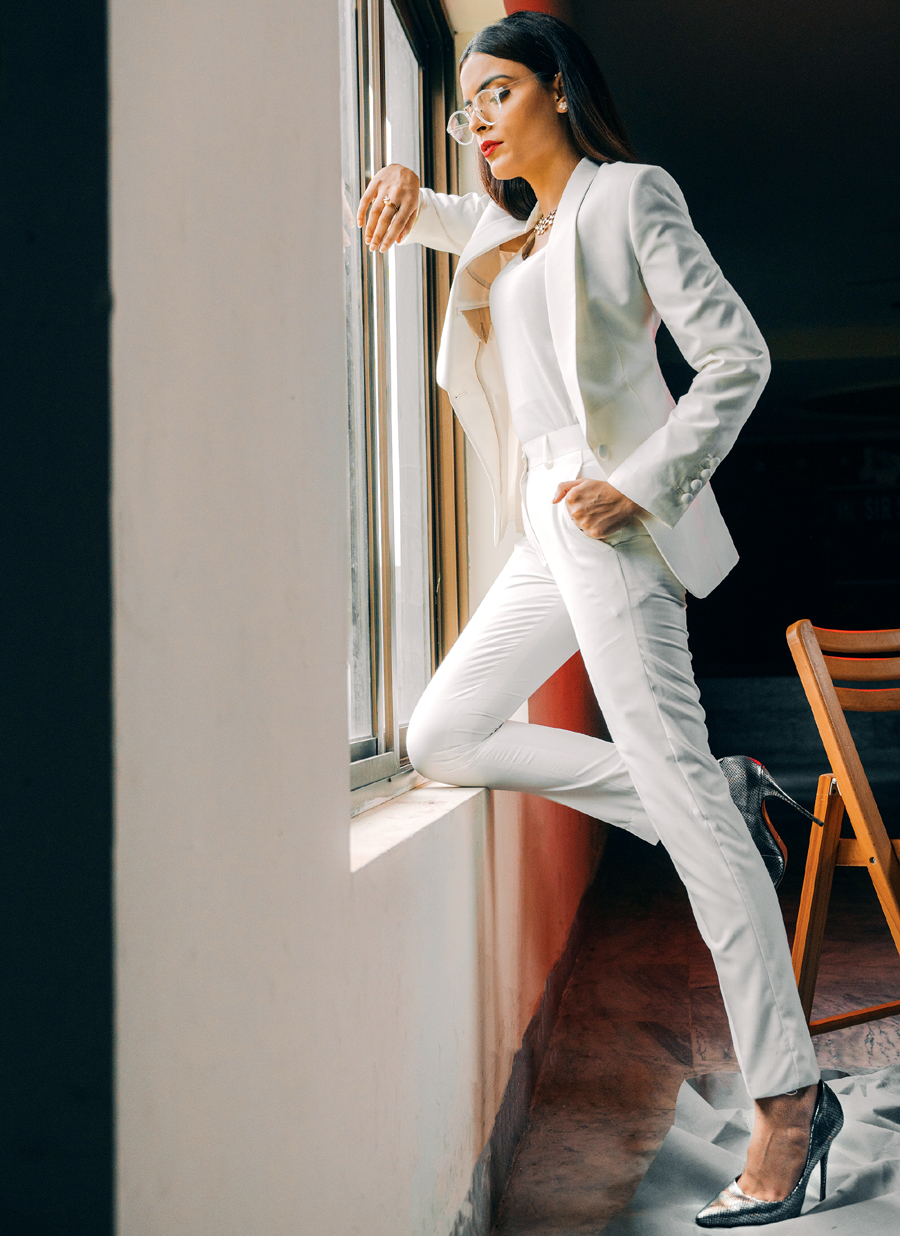 The two piece white power suit in a premium breathable tropical suiting fabric showcases feminine silhouettes and expert precision tailoring that adds an instant bold appeal to the outfit, resonating with the complimenting bold personality trait effortlessly.
COMMENTS
Comments are moderated and generally will be posted if they are on-topic and not abusive.
For more information, please see our Comments FAQ