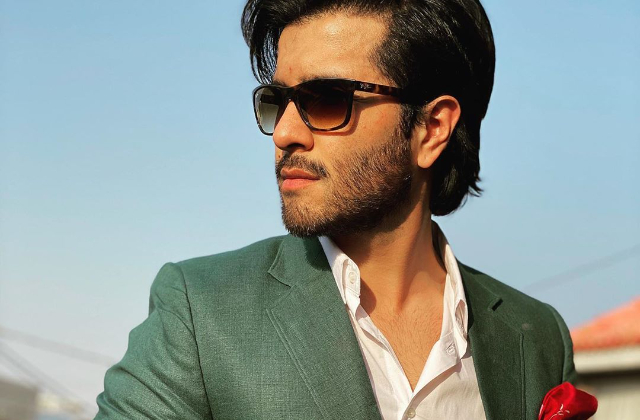 ---
Feroze Khan has gone one step ahead to protect women in light of rising abuse and harassment cases targeting them.
The Khaani actor, after taking note of a young girl's plight who was harassed, stalked, and threatened by a boy, has set up an Instagram page titled 'Protect Them Now' with the handle @protectthemnow, to help such cases. Khan took immediate notice of the case, in which a young boy named Ibsham Zahid had been verbally abusing and threatening the girl Fatima and her family. These included rape and death threats. He then set up the page, previously naming it 'Protect Her Now'.
In a new development, it seems that Khan's efforts have borne fruit. A recent post on the page shared that Zahid has been put behind bars. "To where Ibsham belongs... Behind the bars!" reads the post. The post also paid gratitude to Fatima for her courage. "Massive respect for the girls like Fatima who fearlessly are ready to fight their battles."
Khan's initiative has been met with lauding from fans and followers, who are praising him for taking a concrete step to provide justice and help to young girls and women. According to one user's description of the step: "If any child or woman is getting any kind of threats, message him there, he will take immediate action! Feroze Khan, you're a gem!"
I'm so proud of @ferozekhaan for stepping forward to help women and children who face harassment.
We need more and more men like #FerozeKhan in our society.
Follow the acc bellow and tell them if anyone ever blackmails or harass you, they'll try to helphttps://t.co/LfPvS4wHyr…

— ••Ayesha•• (@2310ayesha) September 15, 2020
After the news of Zahid being taken to jail was made public on the account, Twitterati erupted in gratitude and praise for the Ishqiya star and also the power of social media. "Massive respect for Feroze Khan for doing this and raising his voice for Fatima," wrote one user.
I'm so proud of @ferozekhaan for stepping forward to help women and children who face harassment.
We need more and more men like #FerozeKhan in our society.
Follow the acc bellow and tell them if anyone ever blackmails or harass you, they'll try to helphttps://t.co/LfPvS4wHyr…

— ••Ayesha•• (@2310ayesha) September 15, 2020
Have something to add to the story? Share it in the comments below