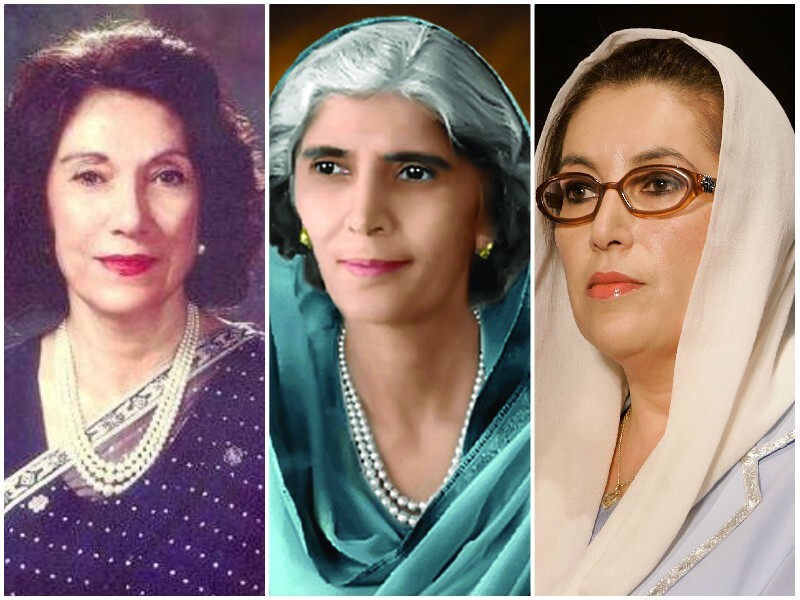 ---
KARACHI:
Given the role female leaders like Fatima Jinnah played in its independence and being the first Muslim country to be led by a woman in Benazir Bhutto, one may think Pakistan has been doing quite well when it comes to women's participation in politics.
But according a global index put out by the Inter-Parliamentary Union (IPU), an international organisation of all national parliaments, Pakistan even lags behind countries like Rwanda, Somalia and Afghanistan when it comes women in politics and ranks a dismal 107.
History in perspective
Before Pakistan became a sovereign nation, women, led by leaders like Fatima Jinnah, were as much at the forefront of the freedom movement as men. Even so, this political activism for a long time did not translate into effective participation in the political mainstream.
Pakistan's first constituent assembly, which worked from 1947 to 1954, only had two women among a total 79 members. The indirect elections of 1956 also saw no woman get elected.
Still, even though women were unable have a part in making it, the 1956 constitution endorsed the principle of female suffrage along with reserved seats for women.
Ayub Khan, with his 1962 constitution, delivered a significant setback when he abolished female suffrage on the basis of territorial constituencies for women. Since women could only be elected to assemblies through indirect election, only six women made their way to the legislature.
Perhaps more significant was Fatima Jinnah's decision to contest the presidential election against Ayub and the poll's eventual outcome in the latter's favour. Critics to this day believe an impartial election would have brought the opposite result.
Between 1962 and 1965, there were only eight out 156 parliamentarians were women, the number reducing to six in the 1965-1969 term that followed.
A significant breakthrough with regards to women in politics came with Zulfiqar Ali Bhutto.
Nine women contested national elections in 1970 but it would take seven more years for a woman – Nasim Wali Khan – to win an election.
An encouraging trend
From 1977 onwards, however, the number of women candidates contesting and winning National Assembly elections increased gradually, and reached a peak in 2008.
Fifteen women contested elections in Ziaul Haq's 'party-less elections' in 1985 but only one secured victory. Three years later, that number rose to four and included both future prime minister Benazir Bhutto and her mother Nusrat Bhutto.
The year 1997 saw 34 women contest elections. But successful female candidates were still far and few, and only six women were able to secure seats.
Pervez Musharraf's regime introduced the landmark measure to reserve 17 per cent representation for women in both national and provincial legislatures. The eleventh assembly that served from 2002 to 2007 had 69 women members among a total of 342.
More encouragingly, Seventy-five women contested the 2002 elections and 13 were able to nab victory. The trend continued till 2008, with 16 out of 64 women candidates winning seats in that year's general elections.
But although the number of women vying for seats increased in 2013 with 161 candidates, the number of those who were successful reduced to a dismal nine again.
The 2017 election act, which required all parties to give at least five per cent of their tickets to women, was an immensely positive step in spirit. In practice, however, over 45 per cent of the parties that contested the following year's elections did not field a single woman candidate.
Even so, the 2018 elections saw the highest number of women candidates at 182 as the mainstream parties at least stuck to the minimum quota. But the number of those elected to the assemblies still couldn't surpass 2008 and was only as high as 15.
The road ahead
"We are stuck in a male dominated society, but still women's participation in politics is increasing," said Punjab Minister for Women's Development Ashifa Riaz Fatyana. "Pakistan Tehreek-e-Insaf has been very supportive and we are trying to bring legislation to empower women in all fields," she told The Express Tribune.
Still, creating more space for women in leadership and politics is a long process, Fatyana admitted. "We have to teach our children the core values of democracy so that they learn to respect the rights of women and other marginalised groups," she added.
"Unfortunately for Pakistani women, they did not get an equal role in political life even though the Quaid-e-Azam's sister was vital in the struggle for this country," said activist and former MNA Mehnaz Rafi. "If we want meaningful participation from women in politics, then parties should nominate outspoken women for reserved seats rather than those who only sing their organisations' praises," she recommended. She added that more women should also be encouraged to contest general seats.