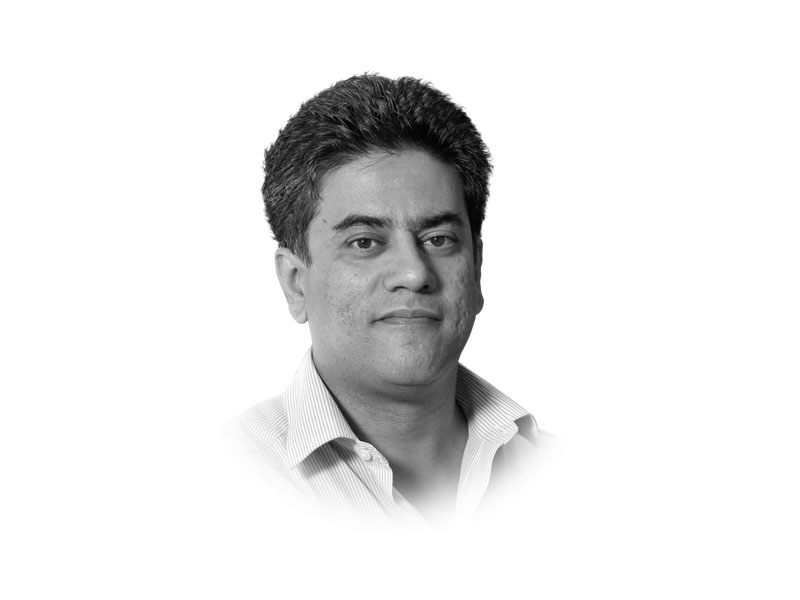 ---
Few crimes result in the sort of outrage that surrounds sex offenses. The Lahore motorway gang rape has resulted in anger at different levels. First is the shock amongst people about the crime itself. How could a woman be criminally assaulted while waiting on a public motorway in full view of others?
Many people travel on the country's motorways and for them this incident is an eye-opener. It brings home the possibility that they or someone close to them could also suffer such a fate. No wonder the anger and disbelief.
But more shocking is how the Lahore CCPO, already in the centre of controversy, responded to the gang rape. The public anger has to do with the attitude which this senior police officer displayed in response to the incident. But he is not alone. Be in no doubt that this kind of thinking is prevalent amongst most men of the force. Time and again a case is made in which the victim is blamed. The question here is: how can we change this system of oppression?
One way is through public pressure. In 2018, six-year-old Zainab Ansari disappeared, and her body was found five days later in a rubbish dump. There had been several similar child murders in the past two years in Kasur but her killing proved to be a tipping point. The reason for this is that unlike in the past where the police was able to hush up the incident, this heinous crime triggered widespread outrage, including protests complaining of police incompetence. Two people were killed in clashes. Zainab's family said the police did not act during the five days from when she was reported missing until her body was found. Relatives, not police, recovered CCTV footage of her last movements. It was only after the show of public outrage that the wheels of justice started to move.
On January 23, Imran Ali, 24, was arrested through a DNA match. He was sentenced to death in February for Zainab's rape and murder and was executed the same year in October. But between Zainab and the most recent case of gang rape, there have been hundreds of such incidents where justice has not been done. The public has remained indifferent.
This allows for a culture of getting away. Time and again we have seen that the police blame the victim and let the rapist go off scot-free in exchange for money. Either that, or the rapist is arrested, and a never-ending trial ensues. Many amongst us say that the reason why rape continues to take place is because the government does not come down strong on the rapist. An example must be made. But what?
In the discussion on social media after the Lahore gang rape, there were many who talked about harsh punishment for the rapist — some shared videos of men being stoned to death, others highlighted public hangings. There is a growing demand for such punishments, "to set an example."
Some even remembered Abid Hussain aka Abid Boxer, the Punjab police inspector, who was considered an encounter specialist. Abid Boxer killed many alleged rapists, amongst others suspected of different crimes, in fake encounters. This was done so that justice could be meted out without letting the suspects get away by hiring expensive lawyers who would get them relief through the courts.
Singer Shehzad Roy took to Twitter to share his thoughts about the matter. "Whoever is demanding to hang any criminal publicly should not forget that there is enough research available that violence breeds violence," he wrote. Quite true.
Between public stoning, hanging and fake encounters, possibly there is a third option that could be considered. It has been called for one of the most remarkable punishments in the US criminal justice system: surgical or chemical castration for sex offenders. Although this may seem like a radical approach, supporters say this is the only way to ensure public safety for those who aren't incarcerated. Pursuant to a 1997 law, the state of Texas in the US permits surgical castration of offenders.
But for any of this to happen there must be a will. There must be a sea of change in the attitude of both the authorities and the public. Victims should not be blamed. Rapists cannot keep getting away. This cycle must change.
Published in The Express Tribune, September 14th, 2020.
Like Opinion & Editorial on Facebook, follow @ETOpEd on Twitter to receive all updates on all our daily pieces.
COMMENTS
Comments are moderated and generally will be posted if they are on-topic and not abusive.
For more information, please see our Comments FAQ