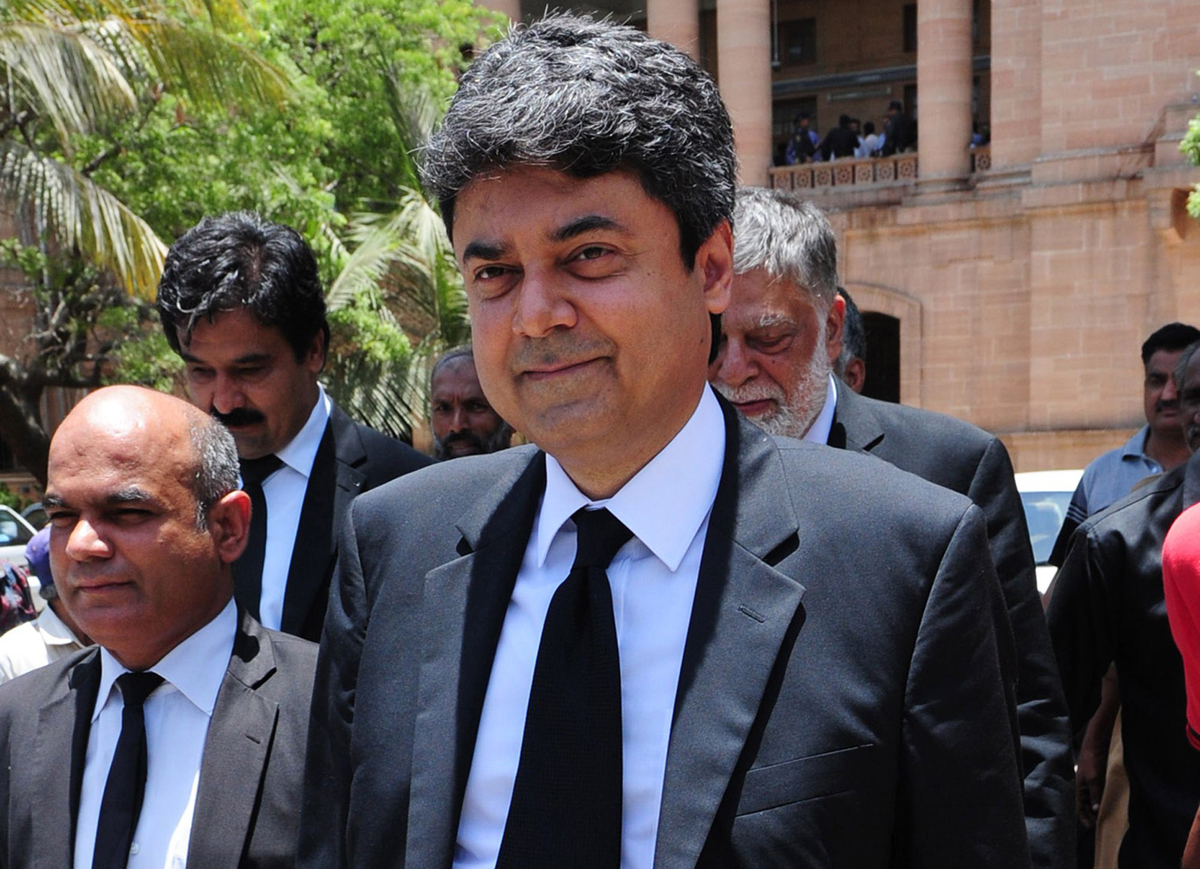 ---
ISLAMABAD:
Federal Minister for Law and Justice Dr Farogh Naseem has accused the opposition of holding out against the government's efforts to declare money laundering a "cognizable offence".
The government has been touting amendments to the Anti-Money Laundering (Amendment) Bill (AMLA) 2019 and the Foreign Exchange Regulations (Amendment) (FERA) Bill 2019 as necessary to meet stipulations of the Financial Action Task Force (FATF).
In the last session, the 104-member Senate, where the opposition enjoys majority, the government faced a defeat in getting the bills passed.
"The government is trying hard to evolve a consensus on national issues," said the minister while talking to delegation of Press Association of Supreme Court (PAS).
Talking about differences between the government and the opposition on the FATF-related legislation, the minister said the only thorny issue with the opposition was about amending the money laundering law.
"It is a requirement of the FATF to declare money laundering into a congnizable offence; however, the opposition parties are resisting the move," he added.
That was the only point on which the opposition differed with the government in relations to the FATF legislation, Naseem claimed.
He compared the situation with the neighbouring country India and said, "Even there, money laundering is a congnizable offence."
Under the law, law enforcement agencies can arrest any individual without arrest warrant. The opposition fears that the law would be used to victimise them.
Regarding Indian spy Commander Kulbhushan case, Naseem said the Indian High Commission in Pakistan had yet to reply to the Islamabad High Court (IHC) offer of engaging a counsel to plead his case.
"Pakistan cannot defy the International Court of Justice (ICJ) judgment on Kulbhushan. That is why an ordinance was promulgated to comply with the ICJ judgment."
In the same vein, the minister claimed that India had failed to have another ICJ ruling against Pakistan.
About a question regarding legal status of Gilgit-Baltistan and Azad Kashmir after India coercive actions in occupied Jammu and Kashmir, Naseem said everything would be done in the larger national interest.
"We do not want to do anything which may compromise Pakistan's position on Kashmir in the United Nations. Everything will be done in this regard on the advice of the Foreign Office," he added.
When asked about the incidents of enforced disappearance, the law minister said in this age of digital information, free media and an active judiciary, it was unthinkable to blame the state for such acts.
COMMENTS
Comments are moderated and generally will be posted if they are on-topic and not abusive.
For more information, please see our Comments FAQ