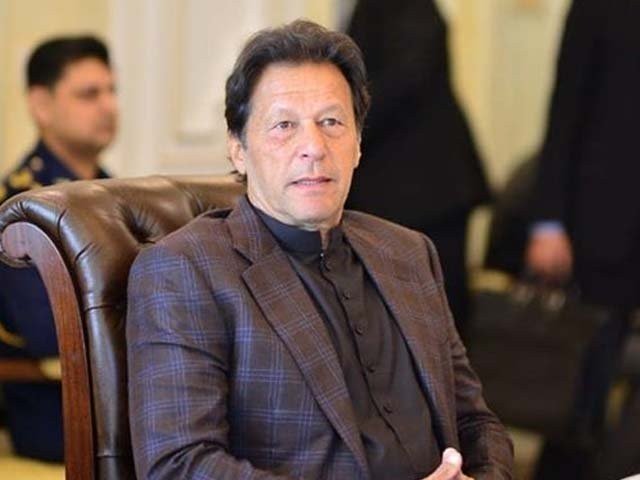 ---
LAHORE:
Prime Minister Imran Khan filed his reply on Thursday in the Lahore High Court (LHC) on a petition against the appointment of his aides.
The LHC heard the petition against the appointment of PM Imran's16 advisers and special assistants, wherein the petitioner maintains that under Article 92 of the constitution only a member of the assembly can be appointed to the post of the federal minister on the recommendation of the prime minister.
"The inclusion of unelected people in the federal cabinet indicates that Prime Minister Imran Khan is not fit to perform his duties," the petitioner argued.
"Special advisers to the prime minister with dual citizenship are a security risk for the state of Pakistan hence, their appointments should be declared unconstitutional," the petition maintains.
The prime minister maintained in his reply that the appointments of all advisers are in accordance with the constitution and law.
"Appointments of all the aides are in accordance with the constitution and law. It is the prerogative of the prime minister to have an adviser," he stated in his reply.
"Under the Rules of Business 1973, the prime minister can appoint an adviser. I also have the authority to set the salaries and allowances of the advisers," he added.
Besides Prime Minister Imran, Adviser to Prime Minister on Accountability and Interior Shahzad Akbar, Special Assistant to Prime Minister (SAPM) on Power Division & Coordination of Marketing and Development of Mineral Resources Syed Shehzad Qasim, SAPM on Establishment Shehzad Arbab and the Ministry of Law submitted replies, whereas Adviser to Prime Minister on Finance and Revenue Dr Abdul Hafeez Sheikh sought time to reply.
As for the advisers who were yet to submit their response, the court again issued notices seeking their replies.
These aides included Adviser on Commerce and Investment Abdul Razzaq Dawood, SAPM on Climate Change Amin Aslam, Adviser on Institutional Reforms and Austerity Dr Ishrat Hussain, Adviser on Parliamentary Affairs Dr Babar Awan, SAPM on National Security Division and Strategic Policy Planning Moeed Yousaf, SAPM on Overseas Pakistanis & Human Resource Development Zulfi Bukhari, SAPM Poverty Alleviation Sania Nishtar, SAPM on Parliamentary Coordination Nadeem Afzal Chan and SAPM on Political Communication Shahbaz Gill.
On August 25, the Islamabad High Court (IHC) said the country's prime minister can appoint anyone as his advisor according to the constitution. However, if the premier does not appoint a qualified person, then it is at his discretion.
This was observed by IHC Chief Justice Athar Minallah while presiding over the hearing of a petition against the appointment of Advisor to the Prime Minister on Accountability Mirza Shahzad Akbar.
During the proceedings, Lawyer Amanullah Kanrani, on behalf of petitioner Pervez Zahoor, while quoting the decision of the Sindh High Court (SHC), argued that accountability under the Rules of Business is an independent procedure and is not subordinate to anyone.