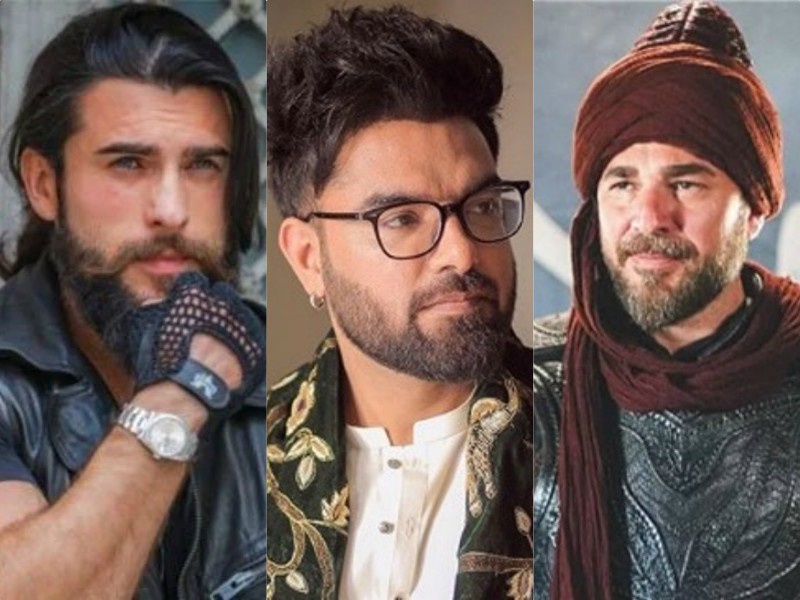 ---
In a recent Instagram story, television actor Yasir Hussain shared a tweet featuring pictures of the two Pakistani individuals who share immense resemblance to the actors on Diriliş: Ertuğrul. The tweet deemed them as the 'Pakistani Turgut and Pakistani Ertuğrul.'
In response to the tweet, Hussain expressed how they could never get the same importance as their Turkish counterparts. "Inko koi nahi poochega (no one will pay heed to them)," he wrote. "Kyunke ghar ki murgi daal barabar or bahar ka kachra bhi maal barabar (Because home-cooked chicken is equivalent to lentils while international garbage is still worth cashing on)," added the celebrity.
Following the circulation of the screenshot of his story, anchor Anoushey Ashraf responded to Hussain's remarks in the comment section of a local magazine's post.
"Let's just gently remind Yasir Hussain that no one is kachra (garbage) for one," she said. "And even if their work isn't at par to his liking, actors from around the world must be respected," she added.
Ashraf then elaborated on the "unspoken bond of mutual respect" that artists from around the world must share, given everyone has their own struggles. "Having said that, Ertuğrul is far from garbage. If anything, the series is an eye opener," she added.
The starlet believes that ever since Diriliş: Ertuğrul aired on PTV, viewers have begun questioning and rejecting the 'garbage' content they are being fed otherwise. "People are finally rejecting 'kachra' work at home and looking out for better scripts, shows and budgets," said Ashraf.
And to conclude her point, she highlighted how the people in the picture received the attention they did because of the serial and not because of anybody in Pakistan. "Thanks to the foreign drama that is inspiring these guys to come forward. There are always pros and cons to every situation so let's just look at the good sometimes."
Have something to add to the story? Share it in the comments below.
COMMENTS
Comments are moderated and generally will be posted if they are on-topic and not abusive.
For more information, please see our Comments FAQ