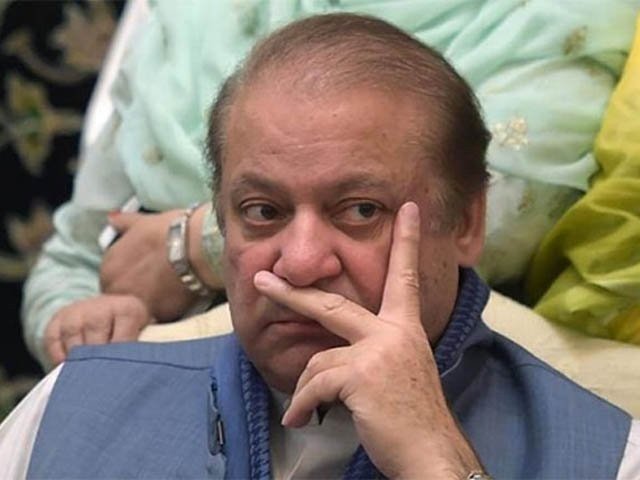 ---
ISLAMABAD:
Proceedings to declare former premier Nawaz Sharif an absconder in the Toshakhana reference were postponed on Tuesday, owing to non-availability of the accountability court judge.
AC Judge Sayed Asghar Ali was unavailable due to being on summer holidays. The proceedings to declare Nawaz an absconder will now be held with the main case, on September 9.
On August 20, Nawaz withdrew his petition from the Islamabad High Court (IHC) challenging the accountability court's proceedings against him in the Toshakhana reference.
A two-member bench comprising Justice Athar Minallah and Justice Amir Farooq had approved the PML-N supreme leader's request to withdraw his plea, and dismissed the petition.
Nawaz had filed the plea to challenge the accountability court's decision to issue a non-bailable arrest warrant against him, and declare him a proclaimed offender. The IHC was asked to declare the accountability court's summons to the former premier null and void.
However, Barrister Jahangir Jadoon, Nawaz's lawyer, informed the court that his client had decided to withdraw the petition.
The court accepted the request and disposed of the petition.
On August 22, the IHC fixed the hearing for an appeal filed against Nawaz's conviction in Al-Azizia reference for September 1.
Meanwhile, the National Accountability Bureau's (NAB) appeal against the former premier's sentence extension and acquittal in the Flagship Investment reference had also been fixed for hearing.
The court would conduct the final hearing in the Al-Azizia Steel Mills reference on September 18.
COMMENTS
Comments are moderated and generally will be posted if they are on-topic and not abusive.
For more information, please see our Comments FAQ