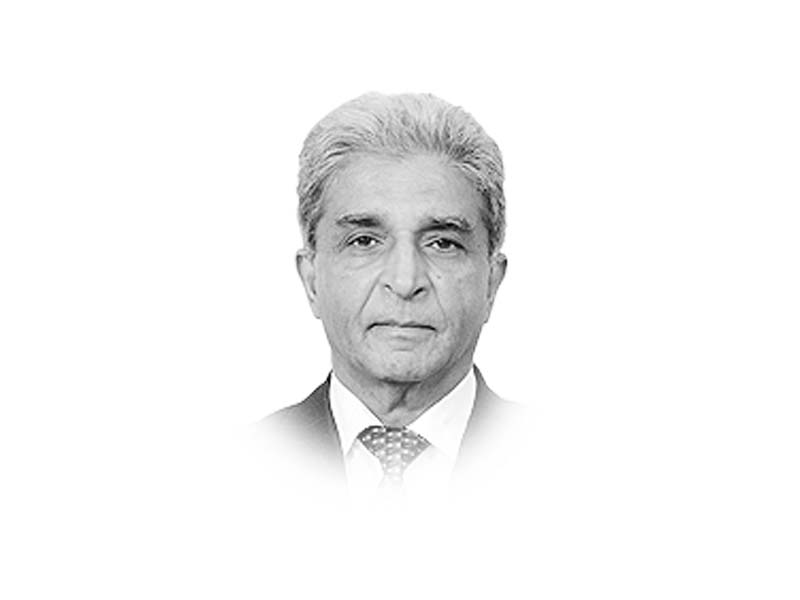 ---
The 10 deaths at Keenjhar Lake last week was a tragedy which should have never happened. Hundreds die every year in rivers, lakes, canals and other waterways across the country. Boatmen and administrators are widely (and unfairly) condemned. Enquiries are ordered, reports prepared and filed. Nothing happens. Till the next accident, when the cycle of recriminations and enquires is repeated. And the deaths continue.
When you pull out of your parking spot and come on to the road, you keep to the left, because it is the law regulating road safety. On our inland waterways you can head off in any direction because there is no law regulating traffic there. Accidents are bound to take place.
The truck carries a specified maximum load, because that is the law. A boat carries whatever it can, without any limit, because there is no law to determine its limit. The boatmen (and those alleging overloading) have no idea of load limitation of boats. Even the boat's builder has no idea of what his boat can carry. He has no knowledge of stability curves, centres of gravity, metacentres and metacentric heights, which is imperative to work out the loading capacity of a boat. Hence, improperly loaded boats will sink and people will die.
Every vehicle is registered after inspection, as per law. Boats are neither inspected nor registered. They may be decrepit, badly constructed, leaking or completely unfit to be in the water. No law or authority exists to ensure safety of craft or equipment.
Boatmen are often accused of not maintaining safety standards or proper safety equipment, without considering that there are no laws to guide them. Globally, not only are crafts inspected regularly, but safety equipment like lifejackets are also inspected and certified for fitness.
Safety includes where a boat can operate. A boatman cannot tell how deep the water is and where there are hidden underwater obstacles likes rocks. Governments are required to conduct surveys and mark safe channels within which boats must operate. Regrettably none of our federal or provincial governments identify safe navigation channels, creating serious risk of accidents and loss of life.
Every vehicle driver is required to take a test and get a driving license. There is no law requiring boatmen to take a test or get a license. Anybody can hop into a boat and drive away, without the faintest idea of its operations or safety requirement.
It is incomprehensible why Pakistan has no laws, rules or regulations for safe operations in waterways even though the risks to life and property are clearly understood. Experts have repeatedly advised, recommended, and pleaded with governments to take the simple step of setting up a Waterways Development Authority at the Centre. The authority would propose federal legislation and make rules for safe operations on the waterways throughout the country. Their implementation will lie with the provinces under the 18th Amendment to the Constitution. The authority could logically be linked with the communication ministry, which already handles all such issues relating to road transportation. This relationship becomes particularly important as the country progresses towards the highly efficient multimodal transport systems. This simple measure will save lives and regulate travel, transport and tourism in the waterways, as well as bring in substantial investments and jobs, which can never come in without the cover of law.
The most important duty of a state is to protect the lives of its citizens. Every life is valuable. It is time the government acts to ensure safety in its waterways without which we will continue to see rickety craft which are deathtraps and tragedies like the recent one will continue to be the norm.
Published in The Express Tribune, August 23rd, 2020.
Like Opinion & Editorial on Facebook, follow @ETOpEd on Twitter to receive all updates on all our daily pieces.
COMMENTS
Comments are moderated and generally will be posted if they are on-topic and not abusive.
For more information, please see our Comments FAQ