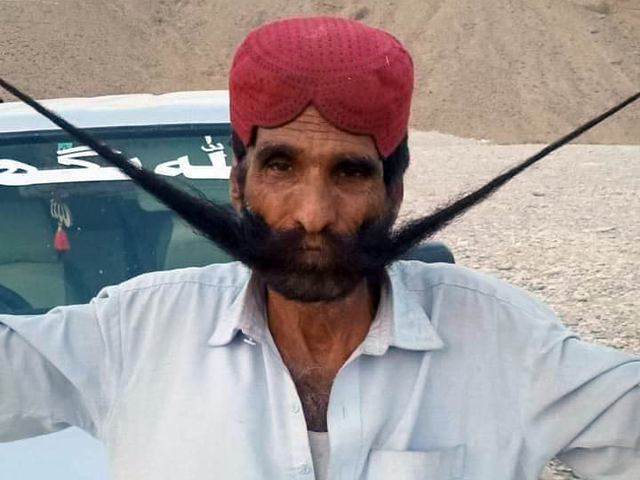 ---
KARACHI:
The body of a local comedian, Mosa Kaloe, who was famous in the area for his excessively long moustache, was found amid the ongoing relief work in Dadu on Tuesday in the wake of the floods that swept through the area last weekend.
Confirming the news, a duty officer of Gaj Bungalow police station, who identified himself as S Jamali, said, "We found the body near Rd-5, Nai Gaj Dam." He said that Kaloe, 70, used to work as a watchman at the under-construction dam and was on the way to fetch food for labourers when surging floodwater claimed his life.
"The water was around feet height [last] Tuesday morning, when Kaloe left the dam site to get labourers' lunch from the camp site. It was then the sudden flow of flood water swept him away," narrated Jamali.
According to area residents, Kaloe hailed from Paat, a small town in Dadu, and had been working at the dam site since the launch of the project.
"He had been growing his moustache since a very young age and wished to set a record of having the longest moustache in the country," Nadir Hussain, an employee of the irrigation department, told The Express Tribune. "The majority of tourists visiting Kacho, Johi and Nai Gaj would take selfies with him," he reminisced.
Remembering the late comedian, Hussain said that he used to participate and perform in local programmes and had even played some comic roles in theatre plays at a young age.
Kaloe's body was handed over to his family without postmortem.
The destruction
The area witnessed devastation recently after a breach occurred in a dyke on Nai Gaj River and FB Bund embankment. As a result, several villages were submerged in water.
At the time of the filing of this report, Wahi Pandhi town, having a population of 30,000, and Drigh Bala town, with a population of 25,000, remained surrounded by water, isolated and without any contact with the taluka headquarters in Johi.
"Roads are completely under water and people from Wahi Pandhi and Drigh Bala are unable to move out," a social activist from Wahi Pandhi, Rafique Ahmed, told The Express Tribune on the phone. "Today, two pregnant women died as they couldn't be provided medical assistance," he said, highlighting the gravity of the situation.
Relief efforts
According to irrigation department officials, the rescue work is underway and the situation is now under control for the most part.
Saying that authorities had declared eight dehs of Johi taluka as calamity-affected areas, Hyderabad commissioner Abbas Baloch stated that data was being compiled about the demolished houses, destroyed crops, damaged roads and livestock lost to the floods.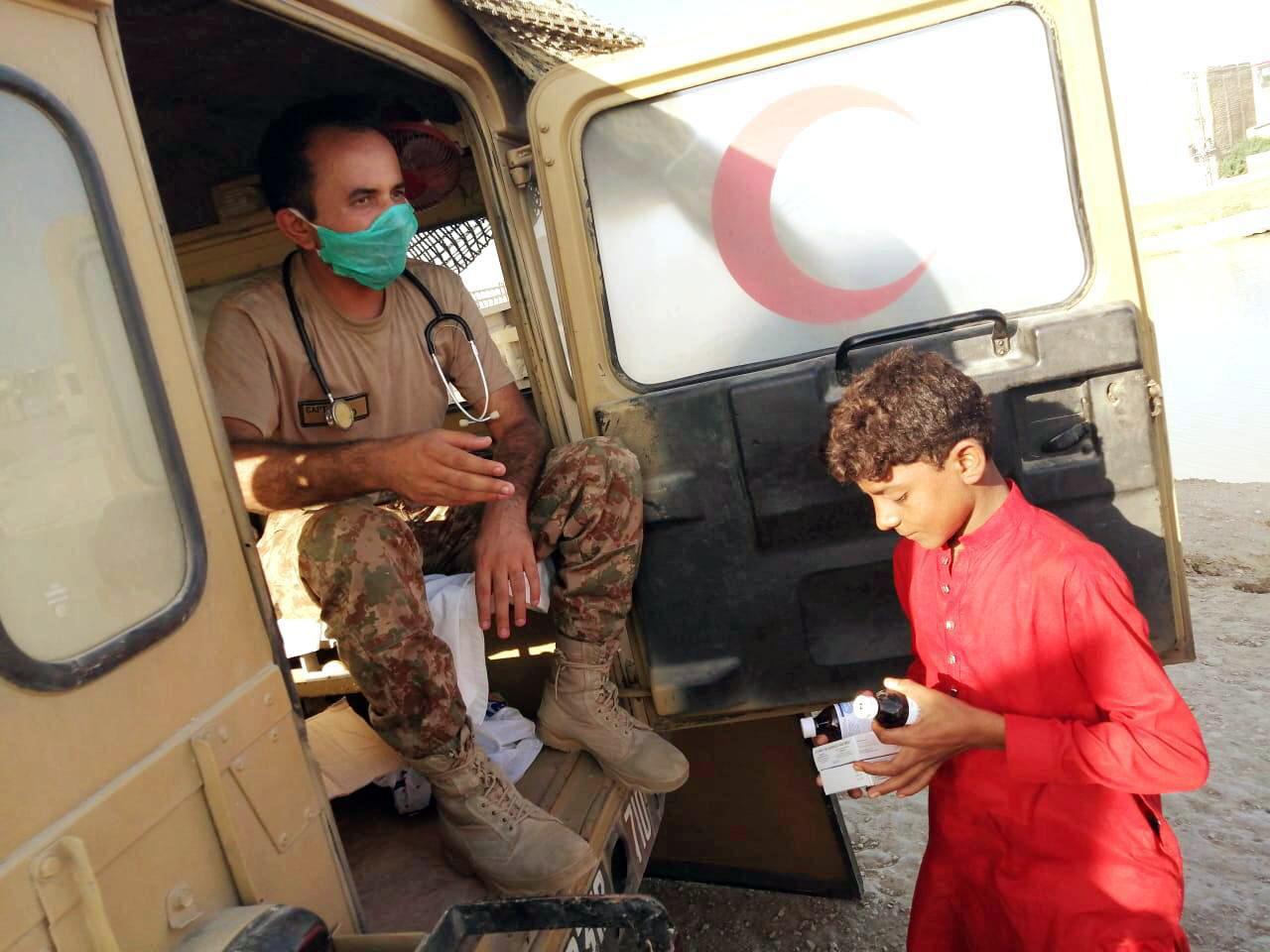 "Dozens of villages have been marooned but it is too early to give an exact number," he said, adding that life in the disaster-hit areas was returning to normal as water had begun to recede.
He maintained that the majority of flood-affected people had been rescued and the government had started the relief operation, providing food and other necessities to displaced families.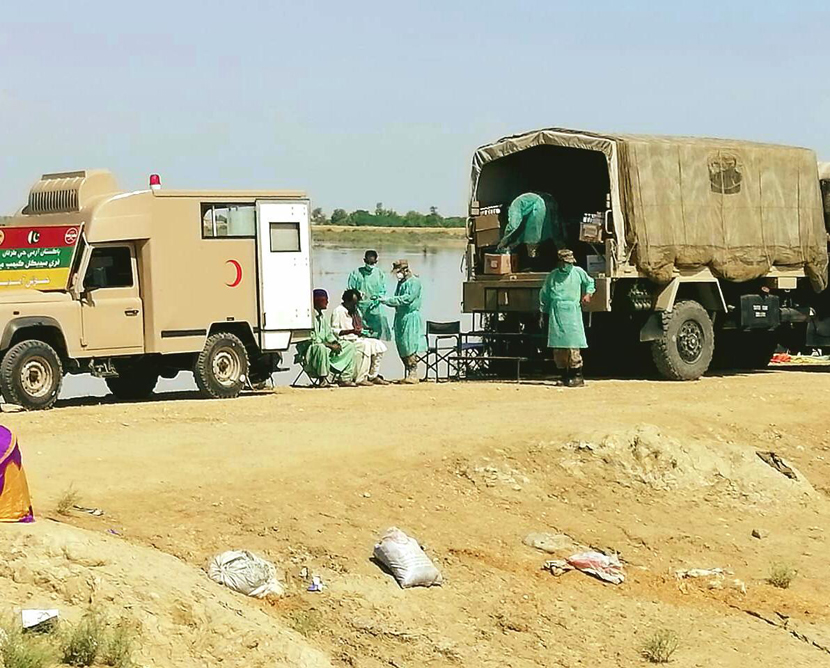 "We are using boats [for relief work] and the Pakistan Army is distributing rations and other necessary items via helicopters," the commissioner said, adding, however, that reaching the areas surrounded by water remained quite difficult.
"There, too, the situation will go back to normal as soon as the water recedes," he reckoned.
According to Inter-Services Public Relations, army and navy personnel conducted relief operations in various parts of Dadu that had been submerged, while a naval hovercraft was also placed at Johi Goth to augment rescue efforts.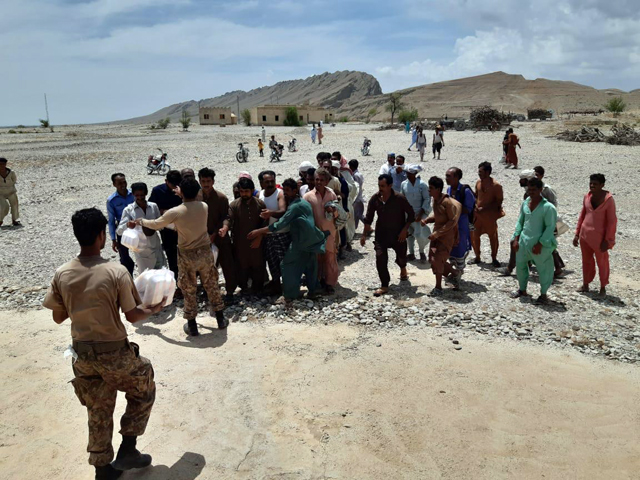 Helicopters evacuated stranded villagers, including women, children and the elderly, while over 34,000 packs of cooked meals as well as water and food were flown to marooned people. Furthermore, the statement added, over 150 people were provided necessary medical care.
COMMENTS
Comments are moderated and generally will be posted if they are on-topic and not abusive.
For more information, please see our Comments FAQ