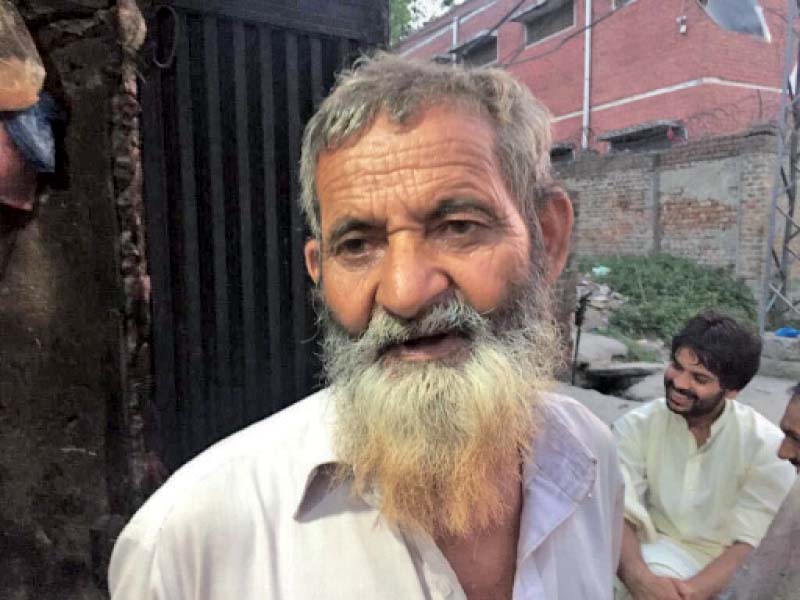 ---
ISLAMABAD:
While tales of the lucky few who get to pursue their passion are repeatedly heard, there are also many who are made to sell their dreams at the expense of their circumstances. However, such stories are often deemed uninspiring by societal standards and thus tucked away from the world regardless of how venturesome they might be.
One such tale is of Muhammad Bashir, a pushcart vendor from the densely populated area of Rawalpindi's Ratta Amral neighbourhood. Although Bashir has spent a greater part of his life selling yam and sweet potatoes from his rusty cart, the septuagenarian once came to the city with dreams of becoming a hockey player. But where dreams don't cost a dime, fulfilling them often requires a degree of privilege and agency, which the young Bashir did not have. "I could not afford to chase my dreams; certainly not while having a family to feed. So I did what I had to and invested the little money I had in setting up this pushcart," shared the grey-haired man. "While I do still enjoy the sport and am deeply passionate about it, I am beyond my sporting years. It has always been my business which has gotten me through the toughest of times. But I do pray that the government considers offering better, interest-free loans for the poor, so others like me don't have to sell their dreams," he added.
As vendors open shops, grievances remain
Bashir, who has braved many odds in his journey of half a century, first set up his business in 1964. It was perhaps one of the better times for the country. There may have been a dictatorship in place but collective nostalgia recalls, the youth was brimming with hope for the future and so was the fresh-faced Bashir. Although he had already forfeited his dreams, to himself he couldn't help telling that his struggles were momentary. While pushing his cart through the congested side streets of Ratta Amral, the thought of chasing his sporting dreams would often cross Bashir's mind but the thought of his family would jolt the dreamer back to reality. "My friends, who all came from well off families, would joke about my business when I first started selling yam and sweet potatoes on the streets. Their laughs would follow me everywhere, but I knew I was doing this for my three children so it did not matter what anyone said. It is while pushing this same cart for over 50 years that I have put my children through school, served my parents and gotten my daughter married. My friends have made peace with it too. Many of them live abroad in places like London, Paris and Italy and still visit me whenever they're in the country," shared Bashir.
Vendors ignore official list, sell items on high prices
Speaking to The Express Tribune, the veteran pushcart vendor said over the five decades, his business has become a historic aspect of the city. "My tiny pushcart has graced many renowned personalities over the years like Federal Minister Sheikh Rasheed, MPA Aijaz Khan, former MNA Shakeel Awan, former MPA Badshah Mir, Afridi Bashi Khan, late Haji Chaudhry Mushtaq as well as first-class cricketer Tariq Toti, and hockey player Ashfaq. Maybe I did not get to pursue my dreams, but I am happy where I am today and proud of everything that I have achieved," he concluded.
Published in The Express Tribune, August 8th, 2020.