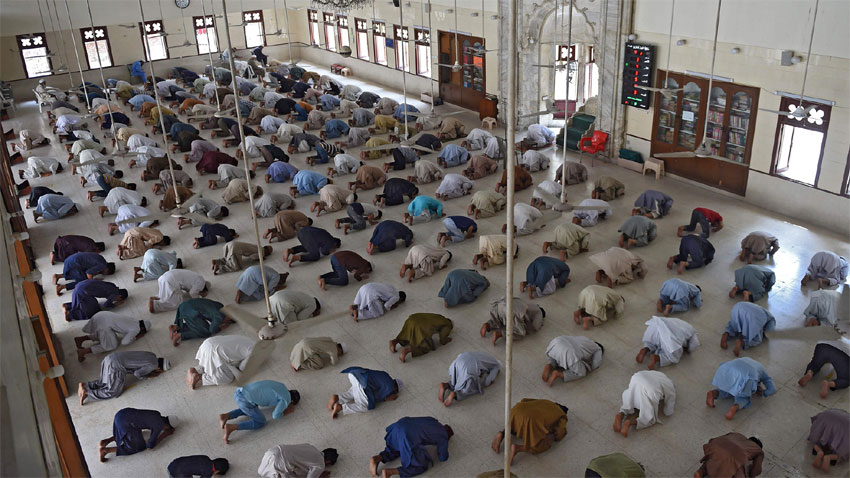 ---
Eidul Azha is being celebrated across Pakistan on Saturday with traditional zeal, with the government urging people to observe precautionary measure due to the ongoing Covid-19 outbreak across the country.

Eid congregational prayers were held in open grounds, mosques and Eidgahs across the country while following strict standard operating procedures (SOPs) issued by the government.

Special prayers were offered for the progress, prosperity and security of the country, for the welfare of the Muslim Ummah and for the Muslims in occupied Kashmir and Palestine.
The Ulema, in the Eid sermon, highlighted the significance of the day and the sacrifice offered by Hazrat Ibrahim (AS) and Hazrat Ismael (AS).
The government had also asked the people to try and sacrifice their animals after purchasing them online, in order to mitigate the risks posed by the novel coronavirus.