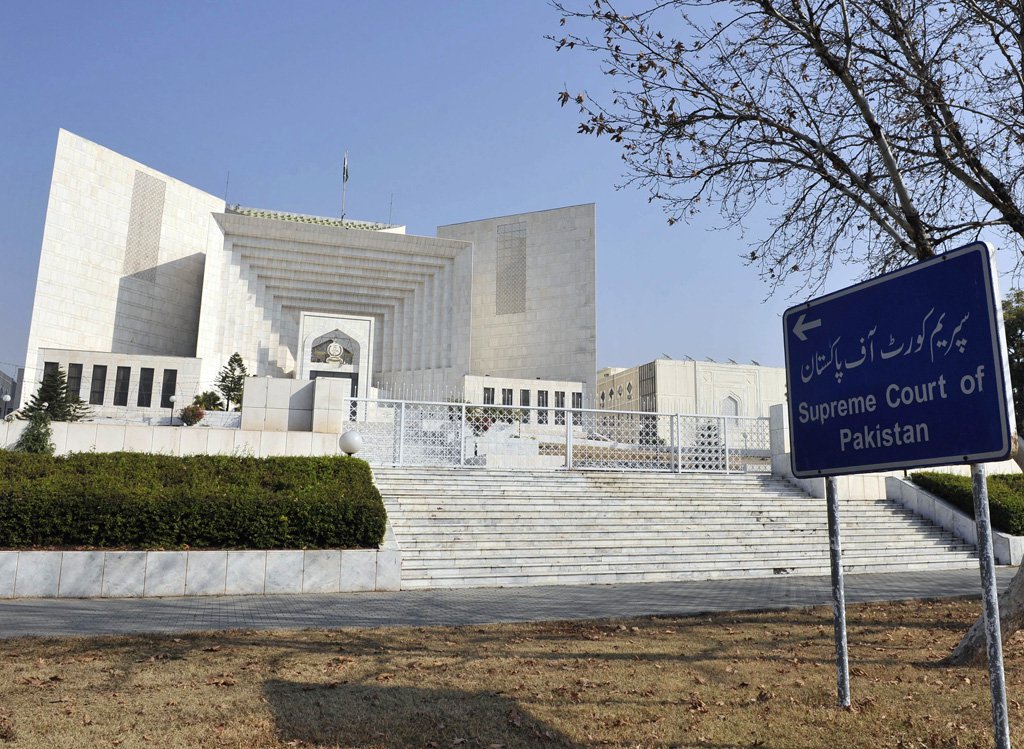 ---
ISLAMABAD:
The Supreme Court (SC) on Tuesday took notice of non-availability of video-link facility in Central (Adiala) Jail in Rawalpindi.
A three-member bench presided by Justice Mushir Alam heard the bail of plea of an accused individual. The court questioned the government's policy regarding a video-link trial.
"Providing video-link facility is not difficult in the age of technology," the court remarked.
The National Accountability Bureau (NAB) prosecutor prayed before the court that no progress has been made in the case of the accused individual. Trials have started on the video-link in several cases including former president Asif Ali Zardari, he added.
"No progress has been made in writing letters to NAB, IG prison and the government [regarding the issue]," NAB prosecutor said.
A counsel of one of the accused, Javed Akhtar Chaudhry prayed upon the court that bail should be granted to his client.
"Many people will benefit because of the accused." The apex court also adjourned the hearing indefinitely
A notice has also been issued to the attorney general for Pakistan, advocate general Punjab and advocate general Islamabad to brief the court about the government's policy regarding conducting of trials via video-link.
COMMENTS
Comments are moderated and generally will be posted if they are on-topic and not abusive.
For more information, please see our Comments FAQ