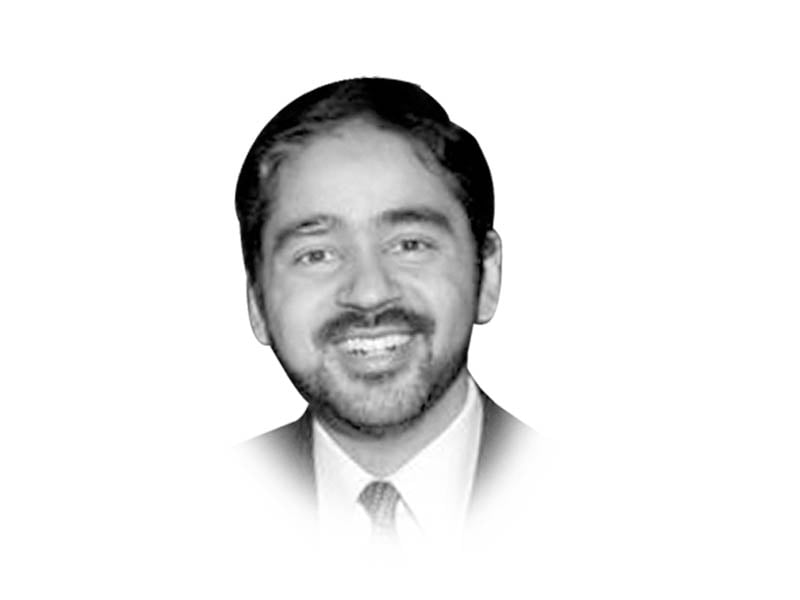 ---
Some people choose to live in bubbles. For example, the minister who genuinely believes that the Governor of New York adopted his Covid-19 policy based on what Pakistan's government was doing. Or the minister who thinks Pakistani scientists are best in the world. While far from ideal, if that is their reality — they are entitled to their delusion. The bigger problem is when those in power decide to create bubbles and force everyone in the society to live in them. The grand book banning experiment by the Punjab government is aimed at doing just that. They want to create a world detached from reality and isolated from the rest of the world. They want everyone to live in bubbles. Bubbles that exclude information, facts, history and reality. Bubbles that require schools to omit chapters about human systems from biology textbooks. Bubbles that create a version of history that is inaccurate. Bubbles that penalise if someone sees a cartoon of a pig in a math textbook. Bubbles that force people not to think or not to ask questions.
Without going into specifics of which books are going to be banned — let us analyse the core mission which is to do social engineering. Perhaps the government would say its mission is to "protect" our heritage and values. Unfortunately, the government has it wrong. If the values they want the people to espouse are truly the best, they ought to let people come to that decision themselves. Let people evaluate, engage intellectually and let the values win the battle of ideologies.
Of course, there are other problems too. As has happened in the past, laws like these are used to target specific groups for political or sectarian gains. A process that is antithetical to a kinder, safer and more equitable society. The whole process of text evaluation remains shrouded in mystery on who is evaluating, what is their qualification and why when we have a million challenges to deal with, this has become a priority. Supposedly there are 30 different committees. Anyone who has worked with the government can tell you how well that is going to go. Then there are arguments about factual inaccuracies (e.g. incorrect birth dates) in textbooks. There are better ways to fix that than banning books.
But these are details — the core issue is why ban books. At a time when we need critical thinking, reason, analysis, engagement with history and a reflection of who we are, we ought to be reading more not less. We ought to read things that expand our horizons, challenge us, not read arbitrary and hyper-sanitised versions of reality. This will also impact book publishing and selling. The publishing industry in the country is already in a shambles, books are hard to find, bookstores have become stationery stores and reading culture is on the decline. The last thing a bookstore owner needs to worry about is a surprise raid from authorities with big warrants.
Finally — a piece of advice. Those in the business of banning would benefit tremendously from either knowing a bit more history or science (and ideally both). History because such experiments in social engineering have been carried out before (think USSR and the utopia their official books tried to teach) and reflect on how that went. Science because anyone who works with bubbles can tell you they are quite unreliable when it comes to grand scale engineering. I would suggest they do that sooner than later, lest any history or science be banned by a zealous member of one of the committees.
And before they ban him as well, maybe those in power could benefit from reading Pablo Neruda when he said, "You can cut all the flowers, but you cannot keep spring from coming."
Published in The Express Tribune, July 28th, 2020.
Like Opinion & Editorial on Facebook, follow @ETOpEd on Twitter to receive all updates on all our daily pieces.