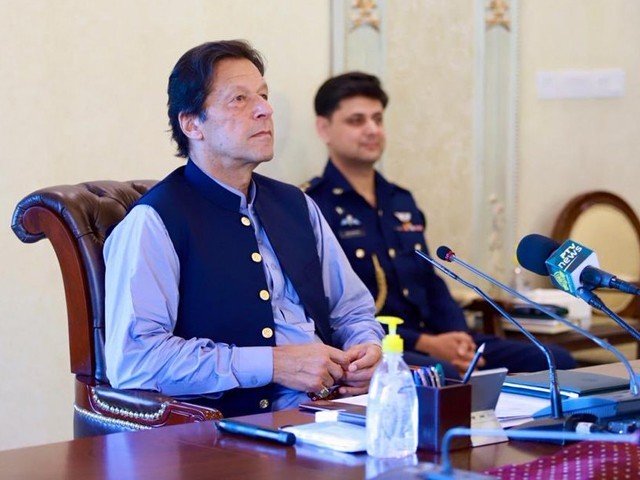 ---
ISLAMABAD:
Prime Minister Imran Khan has expressed serious concerns over the designed advertisements drafted to favour some candidates in appointing heads of public sector entities, a move which is causing major hurdle in appointment of professionals at key posts.
Sources told The Express Tribune that the premier had drawn attention of the cabinet to the difficulty being faced in attracting the right talent to fill top positions in public Sector enterprises in a recent high level meeting.
"One of the important aspects of this was the contents and the way advertisements are drafted to benefit some candidates," Prime Minister Imran had said, adding that rules should be amended to attract professionals at top positions in public sector enterprises.
During a meeting, policymakers suggested that the rules should be amended to allow recruitment on top positions in public sector organisations through headhunting. Adviser to the Prime Minister on Institutional Reforms and Austerity Dr Ishrat Husain informed that, in his report, he had presented four recommendations to the cabinet, which included headhunting as a mode of recruitment for chief executives of key public sector organisations.
The prime minister directed to expedite the submission of summaries related to the recommendations by the adviser to the prime minister on institutional reforms and austerity. At present, the government cannot give advertisements in foreign countries, which is said to be one of the reasons creating hurdles in attracting professionals.
Husain, in the report, had said that performance evaluation for hiring contractual appointments in special scales may be modified and vacancies may widely be advertised in the national and international newspapers or magazines, electronic, digital, print media, websites of Pakistan Embassies/High Commissions/Consulates, and professional publications indicating the terms of reference, tenure of assessment, required job description and job specification for each identified areas/position to ensure transparency and merit.
He further proposed that the concerned division will, in addition to advertisement and website posting, invite a pre-screened firm of head-hunters from the approved panel to screen, identify, persuade and recommend suitable, candidates to apply.
He proposed amendment in Public Sector Companies (Appointment of Chief Executives) Regulations and said that the concerned ministry/division will place a public advertisement, at least three months before expiry of the term of the existing chief executive, in in the leading newspapers. He said that these procedures may also be applied for selection process of candidates to be recruited under MP-I, MP-II, and MP-III scales.
The Express Tribune had contacted Special Assistant to the PM on Political Communication Shahbaz Gill for comments. His response was awaited till the filing of the story.
The Law Division clarified that appointment of directors does not include fees for attending the board or committee meetings or actual expenses incurred on travel and accommodation. In light of this clarification, there is no need to advertise and invite applications for membership of the boards of directors or governors in all such cases. However, each division should design a transparent mechanism for nominating directors.
Published in The Express Tribune, July 26th, 2020.
Like Business on Facebook, follow @TribuneBiz on Twitter to stay informed and join in the conversation.