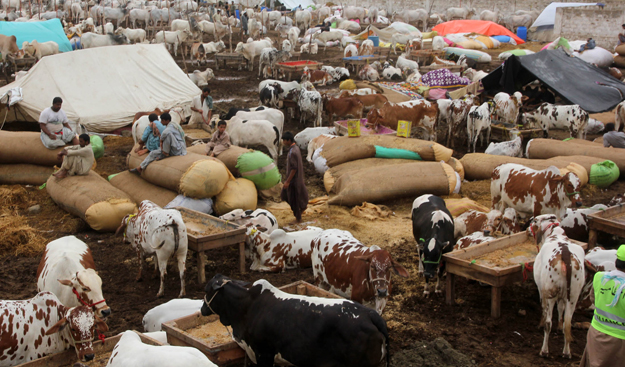 ---
The federal government has announced a three-day holiday on the occasion of Eidul Azha from July 31 (Friday) till August 2 (Sunday).
The Eid will be celebrated across the country on August 1, on Saturday, Central Ruet-e-Hilal Committee Chairman Mufti Muneebur Rehman had announced the beinning of holy month of Zilhajj and Eid.
Eidul Azha commemorates the Quranic tale of the Prophet Ibrahim's willingness to sacrifice his son as an act of obedience to Allah, before the Almighty replaced the son with a ram to be sacrificed instead.
It marks the end of an annual Hajj, or pilgrimage to Makkah, which is one of the five pillars of Islam, and should be undertaken by every Muslim who can afford to do so.
But this year, Saudi authorities have allowed only 1,000 pilgrims to perform the annual pilgrimage in an attemtp to prevent to the spread of Covid-19 pandemic.
This is the second religious festival after Eidul Fitr which Muslims across th globe will celebrate under the shawdow of Covid-19 pandemic.
Religious scholars from across the country said that people should make obligatory sacrifices on Eidul Azha whereas money spent on non-obligatory sacrifices should be given to the needy.
In a press conference, the scholars said that people should purchase sacrificial animals online or do sacrifices though reputable institutions to fulfil their religious obligation following proper precautionary measures and standard operating procedure (SOPs) issued by the government in the wake of the coronavirus pandemic.
The scholars further added Eidul Azha prayers would be offered with the same preventive measures as Eidul Fitr.