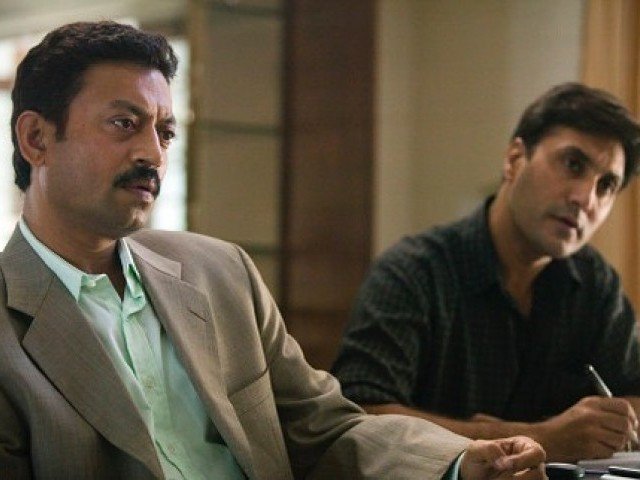 ---
In 2007, Irrfan Khan made his Hollywood debut with none other than A-lister, Angelina Jolie. The film, A Mighty Heart, was based on the abduction and killing of US journalist, Daniel Pearl in Karachi. Jolie essayed the role of Pearl's wife, Mariane Pearl, alongside Khan as Karachi Police Cheif, Zeeshan Kazmi. One more prominent name to have worked with Jolie and Khan was Pakistani star, Adnan Siddiqui. The Meray Paas Tum Ho star played Dost Aliani, partner of Khan in the investigation of the slain journalist.

Recently, a piece of news went viral claiming that Siddiqui was sidelined during the shooting of the crime thriller. Rumours had it that the Pakistani actor faced discrimination in India and was asked to stay in a hotel way below his stature. The actor was quick to rubbish these claims in a detailed Instagram post.
"First of all, you've made news out of an interview which was conducted 3-4 years back and then even quoted me wrongly. I didn't face any discrimination during the shoot," he said. "When I'd gone to shoot in Pune, on the first day I stayed in a different hotel. But when I told the production team who I was, the very next day they moved me to Taj."


He went on to add, "And there's no ego/status issue here because I understand I come from a different industry and at times we also don't know about the actors and their status who come from different industries. From the second day, till the shoot was over, I stayed at the Taj where Angelina Jolie and Late Irrfan Khan were also staying."

"Why the half-baked journalism?" he asked. "If you want to publish news, at least get the facts right and if there are doubts the least you can do is to cross-check with the person you're writing about!"

The Mehendi star remarked, "Appalled at the state of journalism these days. Not only are you feeding the wrong piece of information to your audience but also publishing news that will create a rift between people. My interview with Samina Peerzada is online guys, please listen to it."
The amazing Irrfan
In April, Siddiqui shared his experience of working with Khan when he passed away in Mumbai. He took to Instagram to pen an elaborate note on the late legend along with a picture of the time they shared screen space together.
He recalled the first time he realised what a dedicated actor Khan was. "For one of the scenes after learning his lines I saw him doing the scene again and again which left me puzzled. I asked him, 'Irrfan Sahab ye kya kar rahe hain aap?' He replied, 'We're both playing CID agents which means we'll be showing our ID cards everywhere. I'm practising the scene so I don't look clumsy while showing the ID card. And that was the first time I realised what a fine actor he was."


Siddiqui added, "We'd become friends on the sets and used to hang out together after the shoot. I remember for another scene, he wanted to know a word in Urdu used commonly in Pakistan and he asked me. He was a great actor but didn't shy away from learning and perfecting his art."

He then reiterated an incident Khan had told him. "One of the evenings, he shared an incident where he and his friend got the role of an extra actor in James Bond series Octopussy which was shot in India. But because they cycled to the set, they were late and the shoot was over."

Khan had confessed to Siddiqui that since then he wanted to do a Hollywood film. And although that was both of their Hollywood debuts, Khan had "proved his mettle and conquered the fort," according to Siddiqui.
Have something to add to the story? Share it in the comments below.