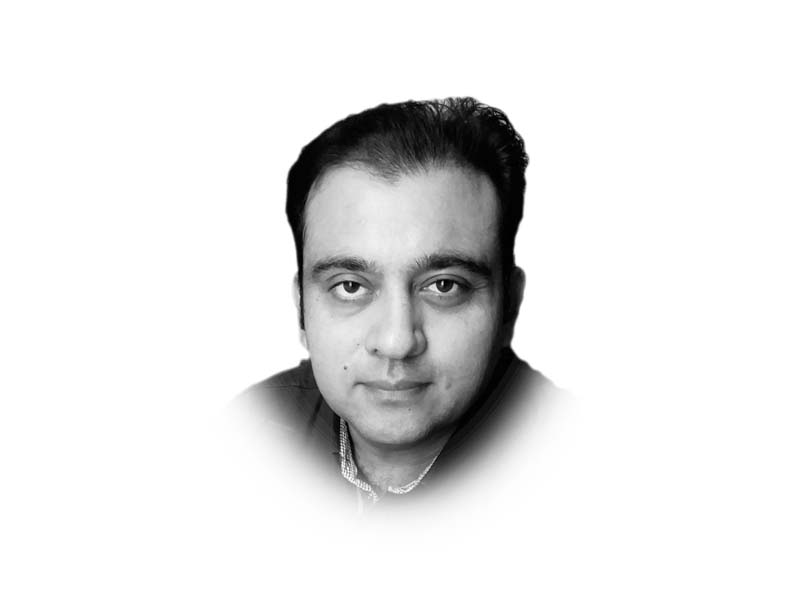 ---
The fourth death anniversary of Burhan Wani, known as the poster boy of Kashmir's resistance against the Indian Occupation forces, was observed on July 8. Surprisingly, Pakistan's government neither issued any statement nor organised any event to mark Wani's death anniversary. It was surprising given that when he was killed by Indian forces in July 2016, Pakistan not only publicly condemned his death but also declared him a "martyr". The then government of Nawaz Sharif registered a strong protest with New Delhi while the issue was also taken up at the United Nations. In subsequent years, the government regularly observed his death anniversary to highlight the Kashmir struggle. On his second anniversary, the government even issued postal stamps of Wani.
Therefore, it was inexplicable as to why the PTI government and even Prime Minister Imran Khan kept mum over his death anniversary. One view is that since Pakistan is currently under scrutiny from the Financial Action Task Force (FATF), it could be possible the government was advised not to glorify Wani. Some also defend the government's approach by suggesting that since Hizbul Mujahideen was declared a terrorist outfit by the US in 2017, any attempt to officially observe Wani's death anniversary would create trouble for Pakistan. But both these perspectives hold no ground since Pakistan's current Ambassador to Germany Dr Muhammad Faisal tweeted in favour of Wani. He not just declared him shaheed but also paid him rich tributes. If there were any policy change or pressure from the West, he would not have tweeted eulogising Wani.
The sense within the official circles is that it has to do with the government's overall incompetence than any policy shift. Some officials are not happy with the way it is running its diplomacy on Kashmir particularly after India in August last revoked the special status of the disputed Jammu and Kashmir region. The Indian move drastically changed the dynamics of the Kashmir issue. It is no more a static issue, instead its status is changing rapidly. India has now taken a position, illegally annexing IOK. New Delhi is also now changing the goal post by suggesting that AJK as well as Gilgit-Baltistan belong to it. China, sensing the Indian move, has also stepped in. China has gone beyond traditional diplomacy to have its voice heard on its territorial disputes with India but Pakistan seems to be still relying on traditional diplomacy.
After August 5, Pakistan took a raft of measures including downgrading diplomatic ties as well as severing trade ties with India. The government at that time also announced review of other bilateral arrangements with India. But till date no further steps have been taken by Pakistan. Some of the proposals being discussed by retired generals and diplomats include declaring G-B as Pakistan's fifth province. Remember, India claims G-B is part of the larger Kashmir dispute but Pakistan contests the Indian version. Similarly, a proposal has been floated to invite the UN for plebiscite in AJK to formally make it a part of Pakistan. The pitfall of this proposal is that it would be tantamount to accepting the Line of Control (LoC) as the permanent border.
The most practical proposal, however, is to walk away from the 1972 Shimla Agreement that declared Kashmir a bilateral dispute. One of the clauses of the agreement is that the two sides would not unilaterally change the status of Kashmir pending the final settlement. Since, India violated the Shimla Agreement by unilaterally revoking Article 370, Pakistan is no more under obligation to abide by the accord. Pakistan as a first step can withdraw from the agreement as a result of which LoC will revert back to a ceasefire line. But the government seems unwilling to take such bold steps!
Published in The Express Tribune, July 13th, 2020.
Like Opinion & Editorial on Facebook, follow @ETOpEd on Twitter to receive all updates on all our daily pieces.
COMMENTS
Comments are moderated and generally will be posted if they are on-topic and not abusive.
For more information, please see our Comments FAQ