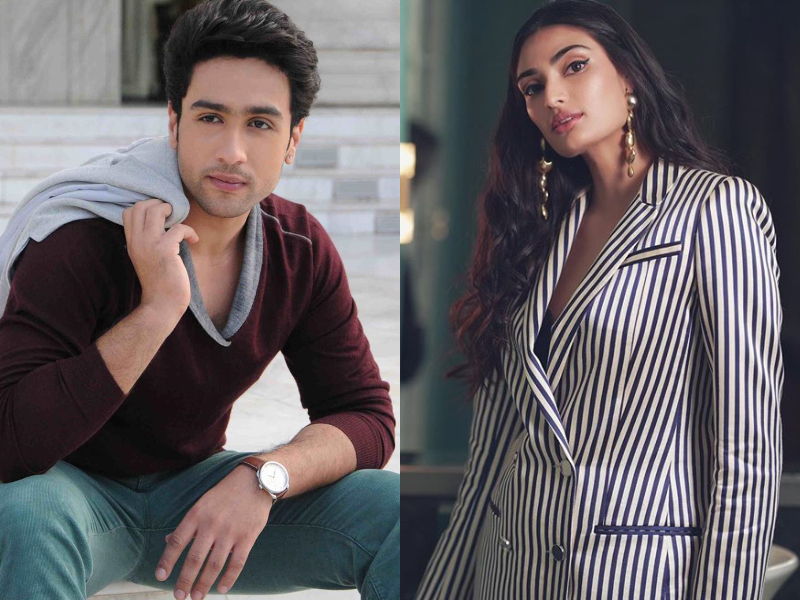 ---
The debate around nepotism in Bollywood is in full swing, especially after the untimely demise of actor Sushant Singh Rajput.
Scores of people have come out to condemn nepotism in the industry and lashed out at star kids for having it 'easy' or for stealing opportunities from 'outsiders' like Sushant. However, a new side to the debate is springing up now, with other star kids who failed to strike gold at the box office insisting that in the end, audiences decide the fate of an actor, reported The Hindustan Times.
While on the one hand seasoned actors like Hrithik Roshan and Kareena Kapoor or the younger lot like Alia Bhatt and Sara Ali Khan have found superstardom, there are many other actors who come from families with acting backgrounds but fail to make it big – actors like Harman Baweja, Sooraj Pancholi, Athiya Shetty, Adhyayan Suman etc.
Aditya Pancholi's son, Sooraj Pancholi and Athiya Shetty, daughter of Suniel Shetty, were launched together by superstar Salman Khan in 2015 with Hero, but haven't delivered anything memorable after that. Similarly, Harman Baweja, son of producer Harry Baweja, debuted with Love Story 2050 in 2008 opposite Priyanka Chopra, and went on to do two more forgettable films and failed to find commercial success.
Talking about the ongoing debate, actor Adhyayan Suman, son of renowned actor and host Shekhar Suman, said, "I was talking to dad about this, this debate is wrong. It is actually groupism. As even Sushant said, the problem is only when star kids are being pushed ahead. My point is if that was the case, we wouldn't have Ayushmann Khurrana or Rajkummar Rao. And Ranbir Kapoor, Alia Bhatt, Varun Dhawan — they must have got it easy for a couple of years, but if today, someone tells me Ranbir is not a good actor, I will slap them. They have the X-factor."
Adhyayan himself debuted with Haal-e-Dil in 2008, and later delivered the 2009 hit, Raaz: The Mystery Continues but failed to uphold his career which took a nosedive after that.
Son of veteran actors Kirron and Anupam Kher, Sikander Kher also echoed the same sentiment, sharing how the first film might come easy but sustaining yourself in the industry is based on talent. "My first film Woodstock Villa (2008) was offered to me by Sanjay Gupta. That is probably because of where I come from. But as you go on, you just work at it," he was quoted by The Hindustan Times.
Renowned analyst Taran Adarsh also chimed in, saying, "Eventually, all boils down to content. With Deewana (1992), Shah Rukh Khan became an overnight sensation. When you walk into a theatre, it's for what the story offers," with actor Sonu Sood, an 'outsider' adding weight to his statement. "When you have connections, a launch is guaranteed. I didn't have that privilege, my son will. But only talent will make them survive and if that's not there, no matter how big a star kid you are, you are not going to survive," he said.
Have something to add to the story? Share it in the comments below