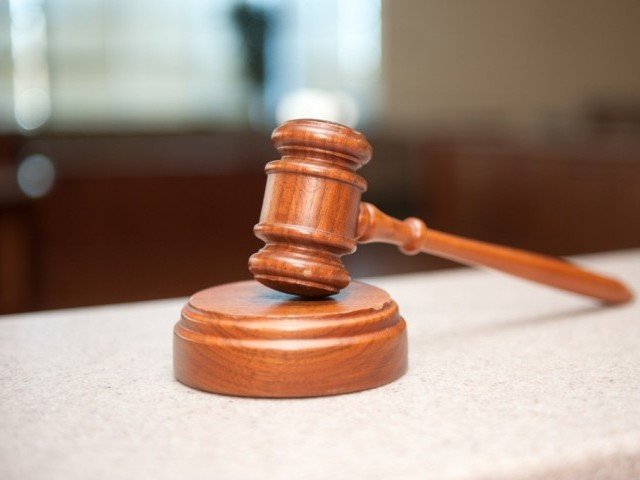 ---
ISLAMABAD:
An anti-terrorism court (ATC) on Tuesday rejected the Federal Investigation Agency's (FIA) request to further remand Maulvi Iftikar Udddin Mirza – a cleric who threatened Supreme Court judge Qazi Faez Isa in a video – in it custody and sent him on judicial remand to jail.
The FIA had arrested Mirza on June 29 on a complaint of Justice Isa's wife Sarina Isa who said her husband had received a death threat via the video in which the intimidator – Mirza – could be heard saying: "Isa should be shot publicly."
"Whoever is caught in embezzlement, whether it be Faez Isa or anyone else, should be executed through a firing squad. Those who indulge in such activities must be hanged and the entire city should be invited to watch it," Mirza had said in the video.
The ATC on June 30 remanded the cleric in the FIA custody for seven days for interrogation. On Tuesday, the FIA presented the accused in the court and requested the judge to extend the remand period. However, the ATC rejected the request and sent Mirza on judicial custody to jail.
ATC judge Raja Jawad Abbas Hassan, however, extended remand period of another accused in the case, Akbar Ali, for two days. The Supreme Court has also taken notice of the threatening video and started suo motu proceeding.
At the last hearing of the case on July 2, a division bench headed by Chief Justice of Pakistan Gulzar Ahmed expressed dissatisfaction over Mirza's unconditional apology and decided to start contempt of court proceedings against him.
The threatening video had emerged days after a Supreme Court ten-judge bench quashed a presidential reference that sought removal of Justice Isa for not disclosing his family members' foreign properties in his wealth statement.
COMMENTS
Comments are moderated and generally will be posted if they are on-topic and not abusive.
For more information, please see our Comments FAQ