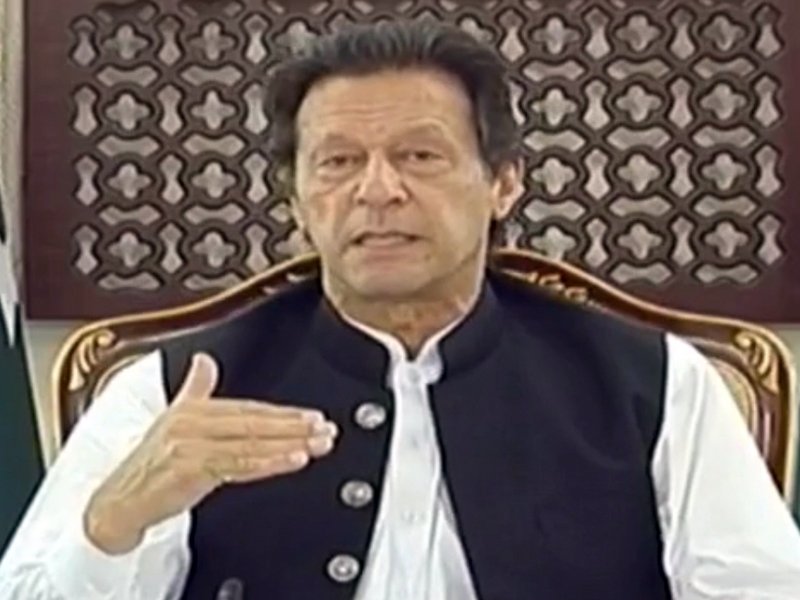 ---
ISLAMABAD:
Prime Minister Imran Khan has constituted a high-level "National Coordination Committee on Housing, Construction and Development" to coordinate and facilitate the government's policy objectives of promoting construction and development-related activities.
The committee notified on Monday with immediate effect aims at providing "affordable housing projects to the low income segments of the society as envisaged in the Naya Pakistan Housing Program (NPHP)," according to a press release.
The committee will comprise Naya Pakistan Housing and Development Authority (NAPHDA) chairman, secretaries of the ministries of housing and works, planning, development and special initiative, finance, power, petroleum and law division or their representative.
The other members include the State Bank of Pakistan deputy governor, chief secretaries of the provinces as well as Azad Jammu and Kashmir and Gilgit-Baltistan, the Federal Board of Revenue (FBR) chairman or his representative, the Capital Development Authority (CDA) chairman, Islamabad chief commissioner and the NAPHDA deputy chairman.
The NAPHDA chairman will be the convener of the committee and have the power to co-opt any other person from public or private sector, including the heads of housing and development authorities, representatives, stakeholders from construction industry etc as a member.
The notification said the NAPHDA shall provide the secretariat support to the committee and the committee shall meet twice a week – every Tuesday and Friday. However, it said, the convener may increase frequency of meetings on required basis.
According to its terms of reference (ToRs), the committee has been tasked to assess the demand and supply situation of housing in general and affordable housing in particular. It will also periodically review progress of different housing and construction-related initiatives across the country.
It shall also identify impediments to growth of housing and construction activities with concrete recommendations and directions for their removal to relevant entities.
It would coordinate and issue instructions for redressing grievances related to housing and construction initiatives, including but not limited to various permissions, NOCs and provisions of utilities.
The committee will make required decisions and issue instructions to the relevant ministries, divisions, departments and organizations and monitor progress as well as implementation.
It will also monitor and facilitate timely processing and approvals of housing, construction and development projects and act as focal point for inter-provincial, inter-ministerial, inter-departmental and inter-agency coordination for all housing, construction and development policies and initiatives.
"The convener shall brief the prime minister twice a week on impediments, recommendations for improvement and overall progress in implementation of the prime minister's policy guidelines."
Before coming into power, the Pakistan Tehreek-e-Insaf (PTI) had promised to build five million houses. It later formed the 'Naya Pakistan Housing Authority' to provide one-window operations to facilitate the construction industry.
In the wake of coronavirus pandemic, the premier has constantly advocated opening the construction industry and has announced a stimulus package for the revival of housing industry.
COMMENTS
Comments are moderated and generally will be posted if they are on-topic and not abusive.
For more information, please see our Comments FAQ