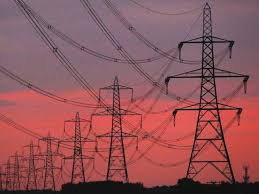 ---
MULTAN:
Although electric supply facilitates routine life in all sectors, the use of substandard wiring and lack of safety precautions by people have frequently lead to cases of electrocution during the past year in the region of South Punjab.
On June 29, Jhang District Information Officer (DIO) Rao Shakeel, 33, died from an electric shock as he was adjusting a pedestal fan for masons working at his under-construction house in at Kukar Hatta village, Kabirwala tehsil.
The very next day, another youth named Muhammad Asif, 18, son of Muhammad Nazeer and resident of Bihari Colony, Muzaffargarh was electrocuted while shifting a running pedestal fan at his shop.
These were not isolated incidents as such mishaps occur almost on a daily basis in various areas of South Punjab.
Rescue 1122 District Emergency Officer (DEO) Dr Kaleemullah said that the use of substandard cables in wiring was one of the major causes of electric shocks in Multan. "The incidents of electric shock increase by 50 per cent during the season of monsoon."
He added that the substandard wires melt due to sizzling heat and this resulted in citizens' direct exposure to copper.
NEPRA to investigate load-shedding in Karachi
The DEO observed that the ratio of electric shock was more among youth and minors. "The youth mostly receive electric shock due to lack of safety measures while minors suffer shocks due to negligence of their elders."
Rescue 1122 dealt with 768 electric shock emergencies during the past year. As many as 56 persons were killed in the incidents, while 727 faced burn injuries, the DEO highlighted.
"Our staffer Muhammad Bilal also died of an electric shock," he recalled. "People usually receive electric shock from air coolers, fans, broken switches, charger cables, extension cords, corroded wires, juicers, fodder cutting machine, loose and improper connections and mechanical instruments."
Similarly, women receive electric shock from washing machines, ovens, iron and other appliances in kitchens, he maintained.
"Users' practices while using electric appliances are dangerous. Many of them receive a shock when their hands are wet. Often, labourers suffer electric shocks in under-construction buildings due to their carelessness."
Rescue 1122 Spokesperson Abdul Jabbar explained that it was mandatory to submit an electricity wiring certificate issued by certified electricians to the Multan Electric Power Company (MEPCO). "Mepco cannot issue electricity meters to consumers without a certificate by a qualified electrician."
Published in The Express Tribune, July 6th, 2020.