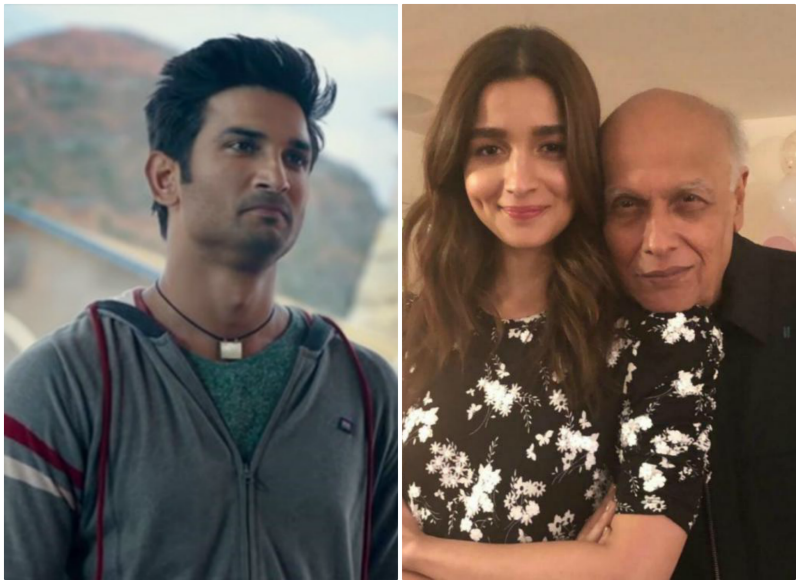 ---
The debate over nepotism in Bollywood has been on fire ever since the June 14 demise of Sushant Singh Rajput. Many have suggested that it might have caused grave damage to his career and so, mental health, eventually leading him to suicide. And now, members of his family have launched an app called 'Nepometer' to honour his memory.
As the name suggests, Nepometer is designed to tell how many family members v independent artistes are supporting a film, reported The Indian Express. For example, the people behind the app measured Mahesh Bhatt's upcoming drama Sadak 2 on the app and found its rating to be 98% nepotistic.
They wrote in a social media post that the film was rated on the basis of five categories – producer, lead artistes, supporting artistes, director and writer. In this case, four out the five categories were occupied by people who belong to film families. The post further reads, "When #nepometer is high, it's time to #boycottbollywood"
In one of the early posts on the Nepometer account on Instagram, the Rajput family also said that they hope the truth will come out. The post also talked about exposing the dark side of Bollywood and how independent artistes are abused and exploited in the Hindi film industry.
The app developers further demanded that to support the initiative, the audience should not be watching films that do not support independent artistes. It also acknowledged that "many independent films just don't make the cut of publicity to catch our eyes."
They declared that they made the app to encourage the growth of "independent films, music and artists." A post read, "The goal of Nepometer is to provide you a percentage of how nepotistic or independent upcoming films are and send you a notification to watch more independent films. If the nepometer is high, then it's time to 'Boycott Bollywood nepotism'."
The post ended with the request. "Please share and forward to your family and friends so that we can take some concrete action to fight this suppression and killing of talent of the commoners like us. #InMemoryOfSushant"
Have something to add to the story? Share it in the comments below.