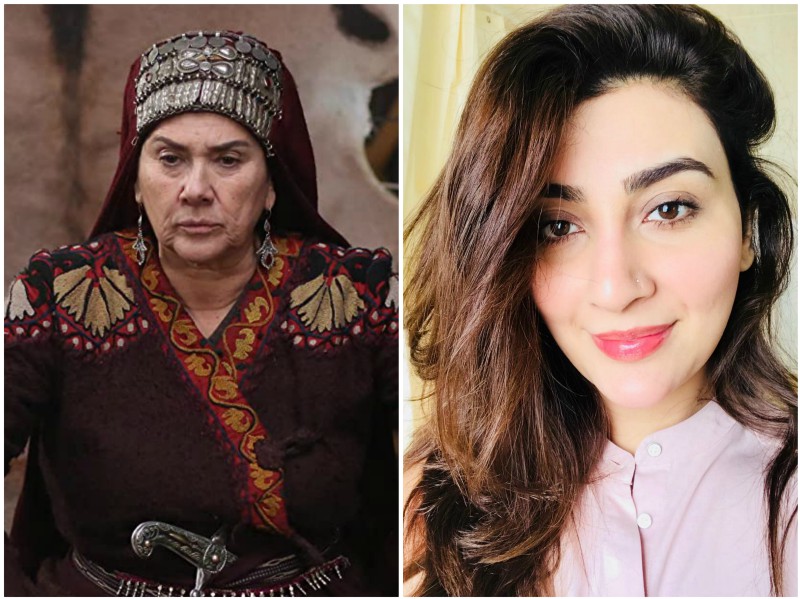 ---
Former television and film actor Aisha Uqbah Malik is the latest to post in the praise of popular Turkish television series Diriliş: Ertuğrul and Kubra Khan also added to her praise.
Taking to Insatgram yesterday, Malik shared a picture of Hulya Darcan, who essays the role of Hayme Ana, the mother of Ertugrul and wife of Kai tribe chief Suleman Shah in the serial. Unlike other celebrities who showered Engin Altan Düzyatan and Esra Bilgic with compliments for their roles as Ertuğrul and Halime Sultan, Malik penned a not lauding the veteran actor Darcan.
She started off by praising the show, "On the second season of Ertugrul. My Mr and I are completely hooked. What an amazing representation of Islamic culture, values and history."
Malik then added, "Hayme Ana is by far our favourite character from Ertugrul. Leadership, steadfastness love and loyalty depicted impeccably by this graceful lady. What a phenomenal PHENOMENAL actress," she stressed.
Actor Kubra Khan also responded to Malik's post and agreed with what she had to say. "I absolutely loved Akys too, she was such a fighter! Grr," said the celebrity.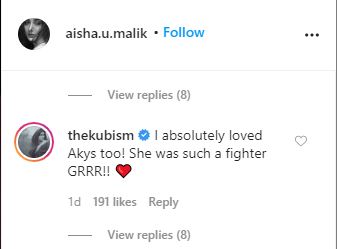 It seems the love for the show is only growing even after having grown so much.
Have something to add to the story? Share it in the comments below.
COMMENTS
Comments are moderated and generally will be posted if they are on-topic and not abusive.
For more information, please see our Comments FAQ