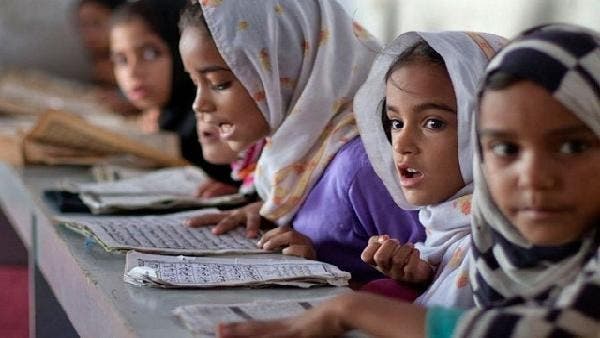 ---
MARDAN:
The Government Girls Primary School in Shewa Banda area of Matta district is in a shambles and locals fear that it may collapse at any time.
Spread over two kanals of land, it is the only government-run school for girls in the village. While the local population has increased drastically over the past 27 years, its four rooms have not been increased proportionately.
While talking to The Express Tribune, locals said that the structure of the four-room school is in a dilapidated state. They added that the school has faced batterings from heavy rains which have left its walls, pillars and roof cracked, putting the lives of the students and teachers in it at risk.
At least 200 students are enrolled at the school which was constructed in 1993. Locals said no repairs have been undertaken on the building since it was built.
Ikramullah, a social worker in the area, said the school is in dire need of repairs and expansion for years. He added that cracks are visible in many parts of the building. Students and staff fear that sections of the building may collapse, he added.
He further said that with 200 students enrolled in the four-room structure, the classes are quite crowded. This, he said, is causing a hindrance for teachers to teach and students to learn.
Published in The Express Tribune, June 30th, 2020.