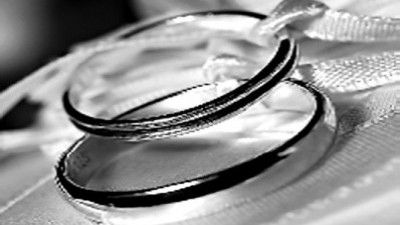 ---
KOT ADO: Romance is most certainly not dead, as according to witnesses, a 90-year-old man and an 80-year-old woman ran away from home and got married in court on Saturday.

Inayat, the 90-year-old groom, who has 11 grandchildren, married 80-year-old Amir Bibi in a court ceremony. The witnesses said that Amir Bibi's family was against the marriage and had threatened her with dire consequences, which is why the couple decided to wed in court.

The couple's lawyer, Mohammad Ali Khan, said that Inayat had been waiting to marry Amir Bibi for over nine years after his wife passed away over 13 years ago. Amir Bibi was widowed four years ago but her family violently opposed her getting married again and threatened to kill her if she considered going through with the marriage. "I was afraid, because I live with my older son's family and Inayat was dependent on his family. We would both be going against their wishes so we decided against the wedding at first," Amir bibi said. "It is so odd, earlier we couldn't get married because our parents were against it and now our children are against it," she said.

Inayat said that even though the couple had reconsidered their decision several times over the past few years, they had finally decided to get married and thought that the only way to do so was to get married in secret.

"I still knew that I wanted to marry her; it didn't make sense for us to be apart anymore," he said. "I got in touch with a local lawyer and he told me that the safest way was for us to get married in court and make an escape before either of our families found out about the marriage," he said. Khan said that he found the couples story to be "incredibly moving". "It is sad that our culture forces people in love to always hide their feelings. It is unacceptable to express love. It does not matter how young or old you are," he said.
COMMENTS (2)
Comments are moderated and generally will be posted if they are on-topic and not abusive.
For more information, please see our Comments FAQ