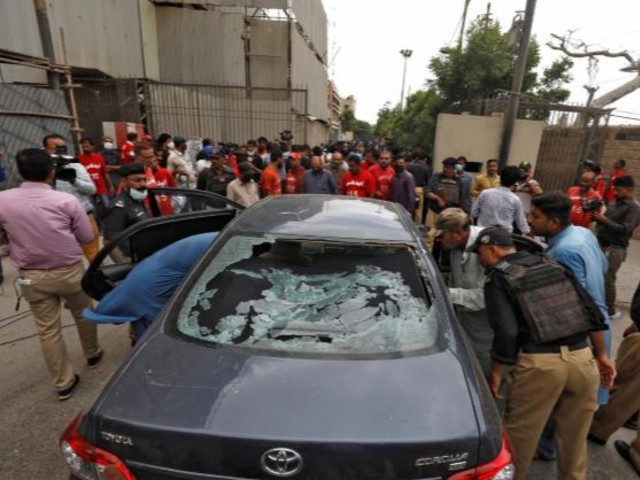 ---
An investigation after the terror attack on Pakistan Stock Exchange (PSX) building in Karachi on Monday revealed that the vehicle used during the incident was bought by one of the terrorists in his name from the port city's Karsaz neighbourhood.
According to the vehicle's documents — obtained by The Express Tribune — Salman bought silver Corolla car from a showroom near Karsaz, which deals in used second-hand cars.
The terrorist's number, date of birth and address were also listed on the documents.
We will foil all efforts of enemies aimed at destabilising peace: COAS
Salman was one of the four gunmen killed during the attempted attack on the PSX building.
Two security guards and a policeman was also martyred during the terrorist activity which only lasted eight minutes due to the valiant effort of the security forces.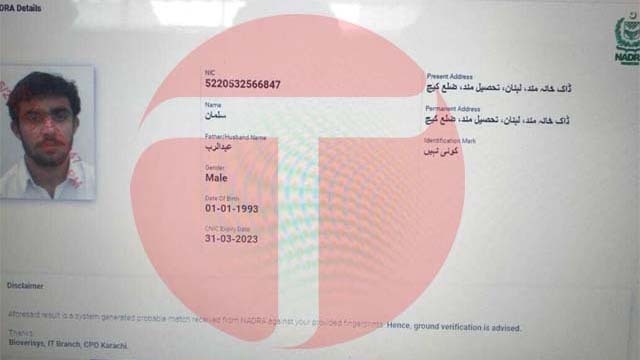 The Baloch Liberation Army (BLA) claimed responsibility in a post on Twitter but Reuters was not able to verify the authenticity of the claim and spokesmen for the group were not available for comment.
The police chief, Ghulam Nabi Memon, told Reuters the gunmen attacked with grenades and guns after pulling up in a silver Corolla car.
They threw a grenade at security men posted outside the compound then opened fire on a security post.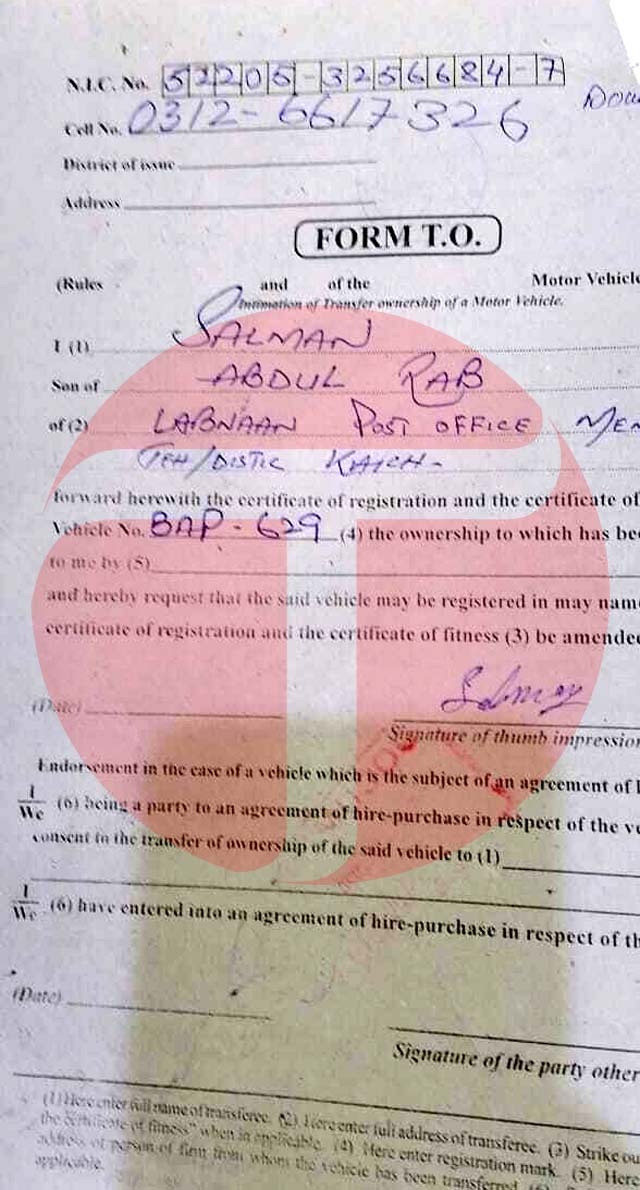 Two guards and a policeman were martyred and seven people were wounded, Deputy Inspector General of Police Sharjil Kharal told media.
The Pakistan Stock Exchange did not suspend trading during the attack. Its main KSE-100 index dropped 220 points but it later recovered and was 242 points higher when the market closed.