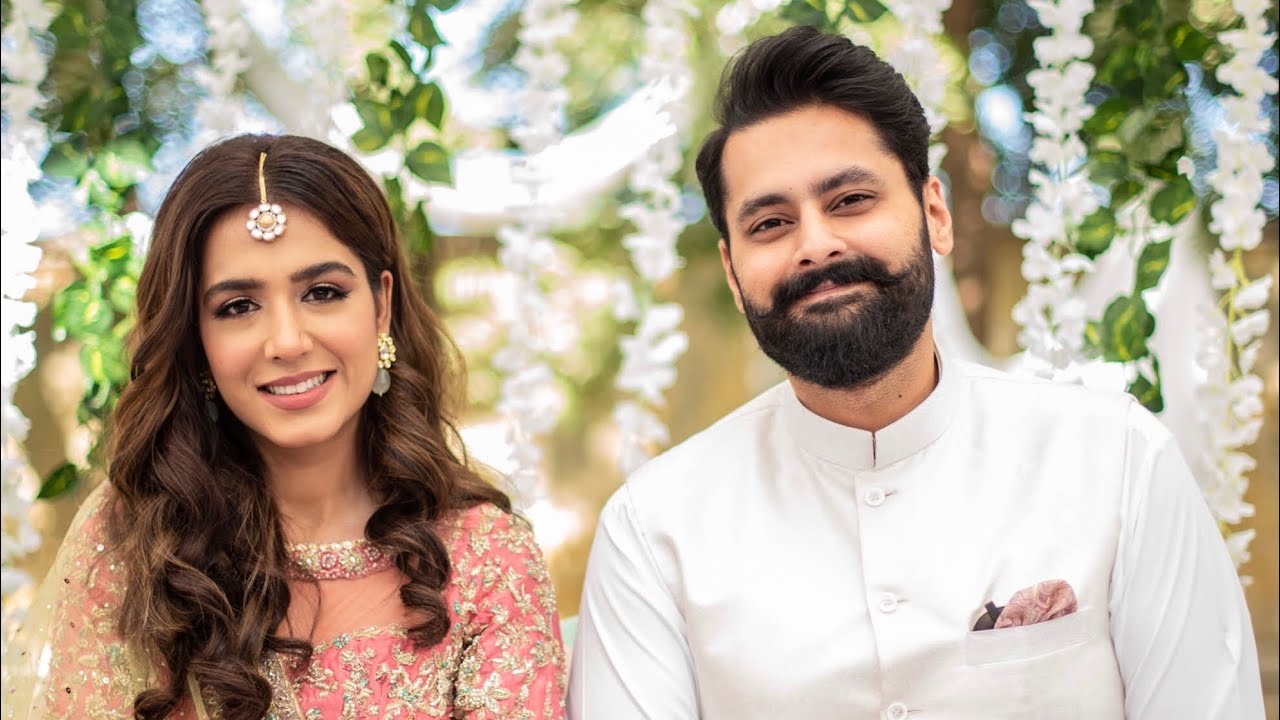 ---
Actor Mansha Pasha recently sat down with Iffat Omer where she touched upon a variety of topics including her relationship with fiance Jibran Nasir. Talking about how they (Omer and Pasha) fell in love with a 'revolutionary' as Omer described Nasir, Pasha revealed that it just naturally happened with time.

"It just happened. We were good friends and after sometime we developed an understanding. Both of us were into it, so it happened," Pasha put it simply.

Talking about what specific traits of the social activist pulled Pasha towards him, she revealed that while there are many, one, in particular, triumphed all. " He (Nasir) doesn't make false promises. This is very important to me. By the grace of God, whatever he has promised me as of yet he has fulfilled it," the Laal Kabootar actor exclaimed.

Additionally, Nasir has also been very much supportive of Pasha's career, to the point that at times he would want her to take every challenge.

"He's very supportive, Alhamdulilah.  In fact, we are always discussing prospective projects for me. A lot of times he wants me to take up everything. I eventually have to stop him," Pasha chuckled. "All in all he is very supportive. He enjoys it. The stuff he is unable to see, he ends up listening about it from me."

Among other things, the Chalay Thay Sath actor also discussed if her fiance's activism makes her scared for his safety. "Our respective fields are very different. The nature of his work is quite serious compared to my line of work, not that it's easy," she said.

"But I am not scared for him. I don't think a person can stay alive if they are scared. I've taken a lot of decisions under fear. And each and every one of them turned out to be the wrong decision. But the ones that I have taken out of love or actually considering them right, they have always been proved worthy."

During the interview, Pasha expressed her viewpoint on the current state of the entertainment industry, including both the inner workings and audience reaction.

For the former, Pasha shed light on the varying standards and opportunities for men and women in the industry. "There is a dis-balance. If you ask male actors, they will say that women get better roles, and they are right. As far as the drama industry is concerned, women do get more diverse roles. Men mostly get the same role, which is of a sadistic villain," she said.

Pasha went on to add, "In terms of payment however men definitely get paid better. In general. Of course there are some female actors that get paid more than male ones. But if an actor and actress are of the same tier, the man would probably get paid more. However that could also stem from the fact that there are fewer male actors than female ones. There are plenty of reasons."


From an audience perspective, the actor said that we should accept that there are a variety of cultures and ideas within Pakistan. She talked about how especially on social media people should develop more tolerance and how hey should express themselves but in a respectful way.

At the same time she also renounced cancel culture urging that engaging with one another is more productive then shunning people with opposing ideas.

Have something to add to the story? Share in the comments below.






COMMENTS
Comments are moderated and generally will be posted if they are on-topic and not abusive.
For more information, please see our Comments FAQ