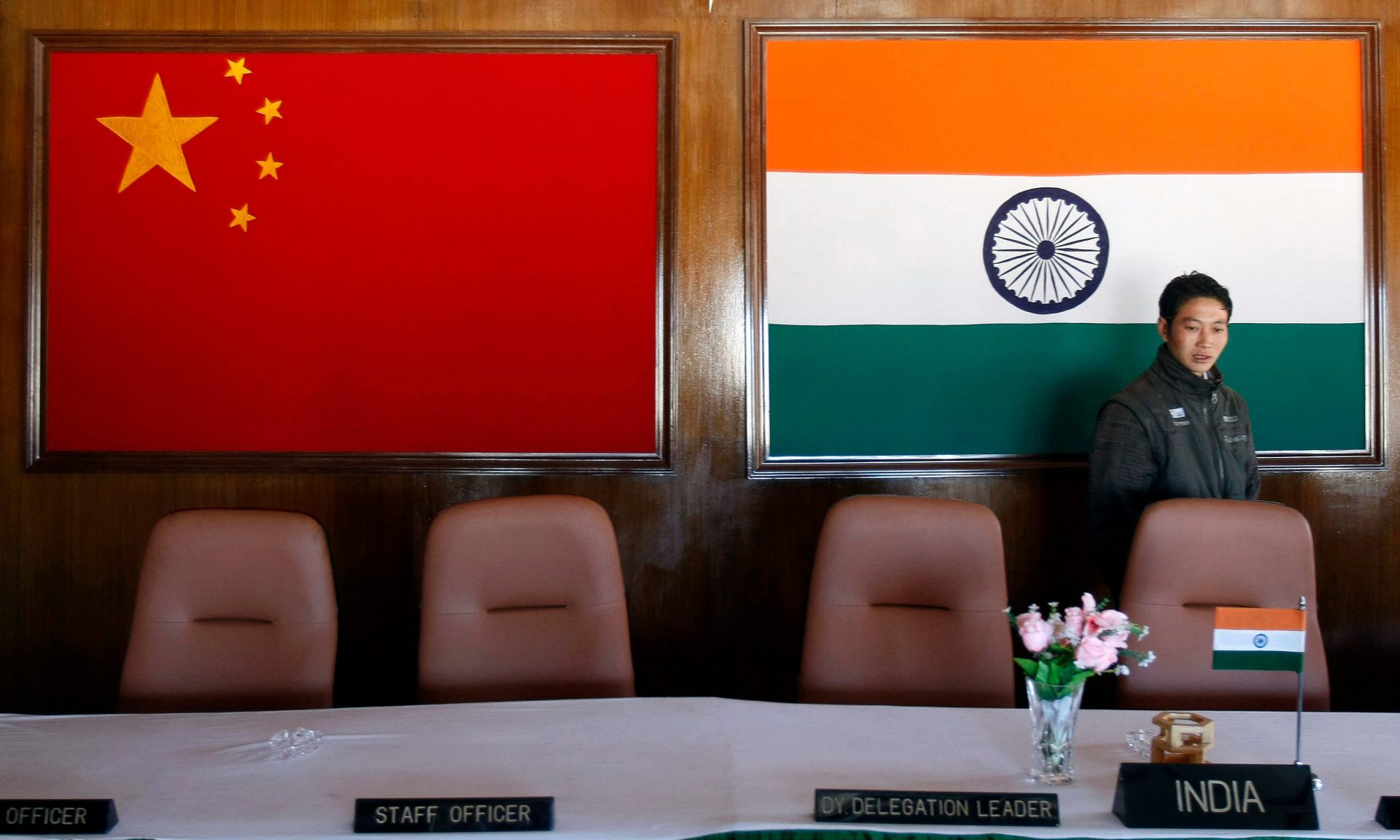 ---
As I write this piece, PM Modi of India will be presiding over the all parties' conference that he has called to determine the Indian response in the light of the 'Galwan Crisis' that India confronts in Ladakh. The resolution of any crisis most definitely depends upon the 'review of the situation' and 'an honest self-appraisal', and the situation on ground can only change if the political leadership is able to choose the correct 'coping method' to deal with the situation. It is important to understand that no problem would convert into a crisis if the previous 'coping method or methods' employed were right. Some leaders need a kick or shock to galvanise them into action, others that are smarter, qualified, proficient, and professional and are great learners of history do that simply through timely deployment of their superior management, leadership and preventive political and diplomatic skills and thus their nations confront many problems but hardly encounter crises or multiple crises.

If state and nation are like two sides of a cricket ball then history is what stitches both of them together at the seam. India has a democratic history — a proud one too — but all that has been changing fast since the time PM Modi and his BJP government has come into power. Turning away from the democratic values which were at the heart of keeping the Indians glued and gelled together as a nation, PM Modi's love for politics of nationalism, populism, authoritarianism and illiberalism has pushed the Indian nation towards a slippery slope. Jettisoning India's historical democratic past and replacing it with a fascist BJP Hindutva ideology, PM Modi has craftily unstitched India's history; and even if the Indians are not ready to believe it, their nation and the state has started coming apart at the seam.

Leaders change the course of history and since crisis resolution requires decision-making 'mediocre leaders' during the crisis situation educate us all the time how 'outcomes could not have been similar under a different leader'. India today, the India of Modi is not the India of Nehru and Gandhi. Not a democratic but a militarised India that gets away by practising the 'tyranny of majority', that bullies its neighbours and bulldozes the rights of its minorities.

What has happened in Galwan Valley is not an isolated incident. India and its Prime Minister have become a victim of their own image. "Who we are and how we see the world determines how the world looks back and sees us." India should not put its head in the sand and must politically weigh the image that it has created for itself for the outside world. Its policy of militarism keeps its neighbours Pakistan and China on the edge. As far as Pakistan is concerned, India has preferred to rely on the might of its military and relegated the role of diplomacy. China being a close friend and ally of Pakistan has witnessed how India employed disinformation as a non-traditional threat against Pakistan to try and isolate Pakistan at the international level and undermine its credibility. The employment of spies, lies and deceit as its foreign policy functions against Pakistan are not hidden from the watchful eyes of China.

The most valuable asset in the time of crisis is the nation's word. Unlike Nehru and Gandhi it is least credible if it comes from a leader like Modi. Under his leadership India has lost confidence of its neighbours. Its militaristic foreign policy is forcing its neighbours like Pakistan to increase its defence budget to match the Indian deployed capabilities. The current standoff between India and China would also mean increased defence spending and military deployments. All these dangerous and radical increases in defence spendings means a South Asia which is more and more militarised.

The discussion in India today centres around not why India itself is at fault for allowing an autocratic and fascist regime to lead India into democratic darkness but how to deal with China with which it shares closer to 3500 KMs of border. The reality that has hit India in its face is that it was unable to secure its border. Borders are secured by a professional army that a nation uses more to externalise and prevent outside interferences than internalise and brutalise its own people like the Indian Army is doing in the Indian Occupied Kashmir.

Indian military today is too politicised and low on morale and a shrill reminder of that is the loss of its battalion commander and over 20 troops in a clash against the Chinese. Soldiers are trained and paid to see such days and only the most fortunate ones fall and lay down their lives for their countries in the battlefield. But the question here is of Indian army's professionalism. Why wasn't there any Indian reaction at the tactical level? Why were the Indian soldiers without arms? Why even their artillery guns remained silent? If China had intruded the Indian Territory is this how a professional army responds? Come back from disengagement talks with 20 soldiers dead.

There are conflicting reports coming out on the nature of the conflict but no military unit in the word stays quiet when its Colonel goes down. Where was the battalion second-in-command? When you get hammered at tactical level like this without responding it only speaks of grave professional incompetence. Reportedly the Indian soldiers that died included two Junior Commissioned Officers from the Medium Artillery Regiment. What were the deployed Indian Artillery batteries doing? Practising the art of silence? Such mute response is a great insult to the fallen soldiers (even to the soldiers of your enemies) because all those that wear uniform or have worn uniform know how at tactical level men fight and die for each other.

It is not only that the Indian soldiers who fell off the Cliff in the Galwan Valley and died but with them fell and died the morale of the Indian military too.

I don't know what would happen after the all parties' conference that PM Modi has called. Will India consider a military option? Will it chose to strike back? I seriously doubt that. Currently Indian military morale is in their boots and even if the call for revenge allows them to muster momentary courage overall Indian military has shown that it is too unprofessional to handle the might of PLA.

Published in The Express Tribune, June 21st, 2020.

Like Opinion & Editorial on Facebook, follow @ETOpEd on Twitter to receive all updates on all our daily pieces.
COMMENTS
Comments are moderated and generally will be posted if they are on-topic and not abusive.
For more information, please see our Comments FAQ