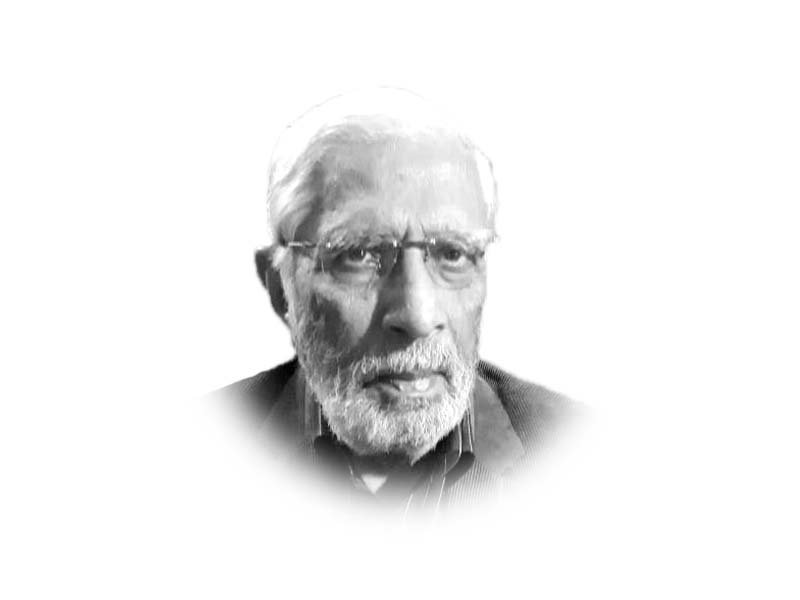 ---
Pakistan is a long tale of institutional failures and leadership betrayals. The bigger picture of doom and gloom, however, hides behind virtual epics of individual achievements in almost every field of human endeavour.

Some of the stories that inspire and move the most are written in blood and sweat — stories of those who dared death itself. Most of these heroes had embraced martyrdom knowing very well that the odds which they were battling against were impossible to overcome.

Our padlocked closets are full of tales of many such unknown and unsung heroes whose daring and pluckiness had at times unnerved an enemy many times superior in numbers and firepower.

That was the kind of war our soldiers had fought in 1971 in East Pakistan, now Bangladesh. One can get a fairly good idea of how great the odds our men on the frontline had faced in that war from the following exchange:

After the war, Karan Thapar, the famous Indian anchor while interviewing Field Marshal Manekshaw, the then chief of Indian Army, in a BBC programme "Face to Face", remarked rather disingenuously, "Field Marshal, you won the 1971 Bangladesh war because of the incompetence of Pakistan Army leadership as I see, it did not have a fall-back strategy to defend Dacca while retreating?"

The Field Marshal replied: "No, Pakistan Army in East Pakistan fought gallantly. Unfortunately, it was 1,000 miles from its base (West Pakistan). I had had eight or nine months to make my preparations. I had got a superiority of 1:50. It had no chance."

Yeh Ghazi Yeh Teray Pur Asrar Banday, a 388-page book in Urdu by Lt Col (retd) Shujaat Latif, in part narrates the saga of such individual valour including his own great escapades in the face of certain death on the East Pakistan front and as a prisoner of war (POW) in India. And in part it is a quick autobiography of a person who survives an almost fatal accident and attack of cancer. He comes back from the valley of death repeatedly to live happily ever after! It was perhaps Shujaat's extraordinary willpower and his exceptional mental strength that kept him going no matter the odds.

It would certainly sound rather pointless recalling the 1971 tragedy in 2020. More so, because the event has already been exhaustively discussed from every angle imaginable in the enormous amount of literature produced since.

But Shujaat's book is different. It does not judge the civil war or the war itself, neither does it waste words blaming India or Mukti Bahini. The book keeps its full focus on actions of soldiers and officers of Pakistan Army on the frontline and details stories of their heroism.

Only men of substance endowed with a dedicated sense of martyrdom would dig out live anti-tank landmines while withdrawing, carry them in their laps and replant them on either side of the route they were taking back! Perhaps the only time such a dangerous feat was seen being performed in the annals of war.

The book races through a number of such dare-devil feats performed by our soldiers and officers knowing very well that they were fighting a losing war.

A culmination of policy blunders of president Field Marshal Ayub Khan and the tactical stupidities of president General (retd) Yahya Khan, the war that finally ended in the dismemberment of Pakistan does not, however, lessen in any way the glory due to those soldiers who fought that war on ground zero of a disappearing erstwhile East Pakistan.

The author's almost successful attempt to cut and run by jumping from a fast-moving train is a tale of a miraculous escape from certain death. His second attempt at escape was aborted by the accord for the return journey. But by that point he and his colleagues had dug up in a high security area, a 179 ft long tunnel. A fascinating feat compared to the 60 ft long tunnel dug during WWll by the escaping POWs which had inspired the movie, The Great Escape.

Published in The Express Tribune, June 20th, 2020.

Like Opinion & Editorial on Facebook, follow @ETOpEd on Twitter to receive all updates on all our daily pieces.