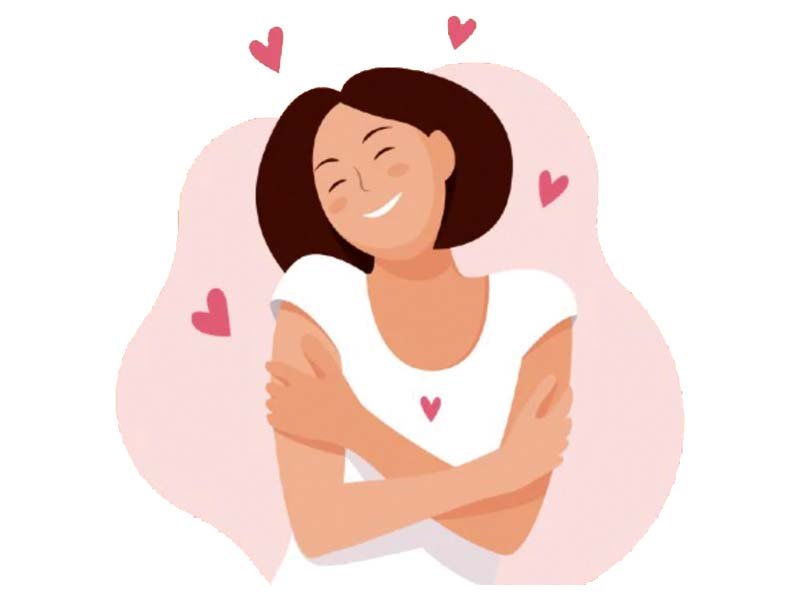 ---
Self-love is a term we often throw around casually. When we talk about self-love we mostly associate it with treating and pampering ourselves. While it's great to treat yourself however you like, a spa day, a night in with your girlfriends, splurging your savings to buy your favourite bag, stay in bed and order in food we have all been there and done it. As long as it's done responsibly and not made into a lifestyle you're on the right track. We all have our guilty pleasures. While it can be temporarily comforting and can bring us instant gratification there is no long term benefit of it and our journey towards self-love is just that, doing and accepting things and relationships that are beneficial for us and which help us grow and learn and be our best possible version.


There is a fine line between self-love which is healthy and over doing it with letting yourself get away with whatever your heart desires under the label of self-love and not holding yourself accountable. The line is often blurred which is why it is vital to show yourself some tough love when needed. You need to be your own best friend and your biggest critic.

When things get tough we often socially withdraw ourselves and just want to dwell on what we are dealing with. We often over-think, overanalyse, we become our worst enemy and constantly try to put ourselves down by negative self-talk.




Self-love is more than just bubble baths and feeling sorry for yourself. Self-love is giving ourselves the same TLC we offer others. It is trying to have faith and confidence in our ability to overcome any hurdles we are facing. It is holding yourself accountable for making mistakes but also learning from them. While we all are often told to be kind to ourselves and love ourselves, it's not about loving the good parts, it's also about accepting the shortcomings and flaws. We are all humans and nobody is perfect. We don't have to be so hard on ourselves and we should keep telling ourselves that as long as we are trying and are putting in the effort to make ourselves the best version of ourselves, we are on the right track. We have to be patient and loving towards ourselves. But we've also got to let go of the baggage and negativity that is putting us down. Often times we are our own biggest enemy, without us realising we find ourselves in situations we know we could have easily avoided if we are were a little honest with ourselves right in the beginning.




Learn from your mistakes, see when the unhealthy patterns are creating again, call yourself out on letting unacceptable things slide, be tough on yourself but also be kind. Be honest, be fearless, have faith in yourself and with the right amount of TLC and tough love you'll not only see an improved version of yourself but also a better life surrounded with people who love and respect you for who you are. Remember our past is just that, and it must not hold any weight in our present or future. We must look forward and be strong and make the best out of the lessons we learnt from our past. If we fall 100 times we pick ourselves 100 times, don't give up on yourself because if you won't have faith in yourself, no one else will. Self-love starts from within and eventually everything will start falling into place. Challenge yourself, step into the unknown, face the uncomfortable, do everything that shakes you up from the inside if that's what it means to unlearn unhealthy patterns and behaviours and giving yourself the love and respect you should have always treated yourself with. It's never too late to love yourself.