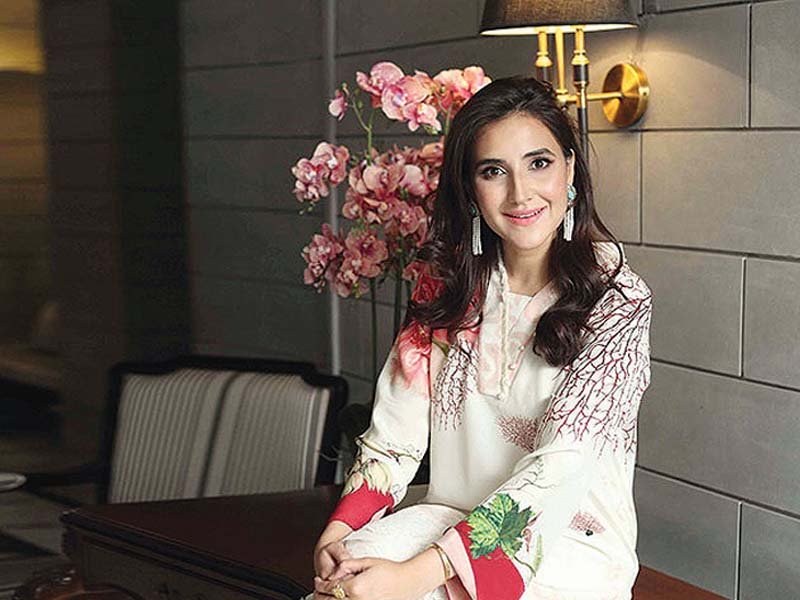 ---
Designer Ammara Khan talks to TEdit about her creative hunt for a high note with each collection. Ammara has always thought outside the box throughout her career and the designer has achieved immense acclaim for her glamorous and statement ensembles.

What is your idea of style?

Sophisticated, classic glamour and modest elegance with a flavour of the avant-garde.

What gets your creative juices flowing?

Travel, history and all forms of art.




What was the precise moment you really decided that designing was your path?

It was when I was very young, around 10-12 years-old. I was an artsy kid. I enjoyed putting looks together for myself; funky stuff borrowed from my brother and even my dad. Long shirts belted to make them work, little dresses worn with cool sneakers. It was unique for that time! I always had it in me, this distinct sense of personal style, along with an opinion on how others should dress up!

Do you think fashion has become too commercial in result taking the fun away from fashion?

Fashion has definitely been commercialised with the changing needs of time. We need some fantasy every now and then! Especially post Covid-19! Let us not forget, fashion in its truest form can be inspiring, uplifting and magical.

At this point in your career, do you seek validation from your clients, fashion critics or other successful designers?

I am and always have been my biggest critic. If I am satisfied with something or believe in it, then I don't need validation from anyone else. I do take customer feedback very seriously though in a quest to always be improving on our product. It is for this reason, that I to this day, remain the first point of contact for patrons who require assistance.




Social media plays a significant role in promoting campaigns, isn't it time designers found new ways to promote campaign and heritage?

Yes, there are other ways too. We can promote fashion through theatre, film also. But if social media remains to be the most important means of communication and has a huge outreach, then not benefitting from that would be unwise.

How do you strike a balance between creative expression and commercial viability?

Since Ammara Khan ventured into ready to wear, commercial viability is very important with our increasing quantities. Since I engage very closely and, rather, lead the design process I maintain full creative control on our creations. Originality, creativity and the unique Ammara Khan 'attention to detail' ensures that our products don't ever lose the wow factor.

Do seasons really matter anymore in the world of fashion?

Absolutely. From the mood of a collection to the silhouette, fabric, colours and embellishments are all played around with and varied, depending on that time of the year they are for.

What are the three signs of beauty for you in a woman?

Elegance, self confidence and individuality.

Have you failed at anything?

Yes of course. So many steps of the way! And it's important to keep getting back up again, to have faith and never give up.

What are the few childhood memories that shaped you?

My time spent with my mother and eldest khala. My mother took me with her to vintage shops since I was a little girl, and her love for antiques and all things old and beautiful, surely passed on to me. My eldest khala worked tirelessly for years to develop the cottage industry for women who worked from home, in particular, hand embroideries, taarkashi, ralli etc. I developed a love for craft and for the handmade from those early days.

One thing people do not know about you but they should?

I cannot stand arrogance and anything fake! I keep to myself and a few close friends. Sometimes this 'keeping to myself' is misunderstood as me being snobby. That's really not the case and those who are close to me know that well.

What is the best piece of advice you have ever received?

To surround myself with positivity, and to have full faith in God Almighty who is the best planner of things.

Do you think fashion has become too commercial and taken fun away from fashion?

Yes, maybe so. Time to step up the 'enchanting and fantastical' allure of couture!

Any lesson that success has taught you?

There is no work or task small enough when you are running your own show.